Around the Town

by

Steve Zall and Sid Fish

February 2017

Valentine's Day is here once again, and with it a host of new shows, including:






"Every Brilliant Thing" tells a story spanning nearly three decades and several life-changing events, starting with a young boy's eye-opening first brush with death (his childhood dog). Donahoe charms spectators into acting opposite him in various roles - a veterinarian, his father, his college lecturer, his fiancée - fostering an intimate sense of community with the audience. Written by Duncan Macmillan with Jonny Donahoe, and directed by George Perrin, it runs February 2 through February 12 at the Edye at The Broad Stage in Santa Monica. For tickets call 310-434-3200 or visit www.thebroadstage.com.


"Love Letters" When they were both seven years old, Andrew Makepeace Ladd III wrote his first letter to Melissa Gardner to tell her she looked like a lost princess. For the next fifty years, through personal triumphs and despair, through wars and marriages and children and careers, they poured out the secrets of their hearts to each other. They defied a fate that schemed to keep them apart, and lived – through letters – for the one most meaningful thing...their undying love for each other. Love Letters is the story of a love affair carried on primarily through letters, written in and about a world where letter-writing was very much an essential mode of communication, especially between men and women. This play will be presented in the traditional manner - very simply, with the two actors seated, reading from the script, as if from letters. Written by A.R. Gurney, and directed by Ann E. Wareham, it runs February 2 through February 5 at the Laguna Playhouse in Laguna Beach. For tickets call 949-497-2787 or visit www.lagunaplayhouse.com.


"A Delusional Affair" Just when you thought your life was finally under control, Fate steps in, turns everything on its heels, and you're off on the wild ride of your life. Funny, touching, and just a little bit racy, this play will make you question everything you ever thought you knew about love, marriage, fantasy and reality and come away with a new perspective on it all. Written by Albert James Kallis, and directed by Chris DeCarlo, it runs February 4 through April 30 at the Santa Monica Playhouse in Santa Monica. For tickets call 310-394-9779 Ext. 1 or visit www.SantaMonicaPlayhouse.com/a-delusional-affair.html.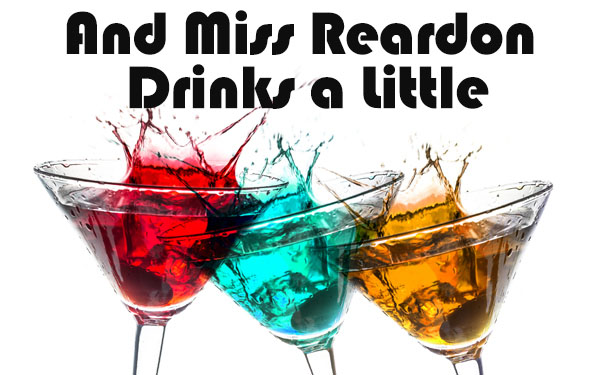 "And Miss Reardon Drinks a Little" Having been deserted by their father during their childhood, this dark comedy explores the lives of the three Reardon sisters, who have recently lost their mother. During an uncomfortable dinner reunion, a well-meaning but obnoxious set of upstairs neighbors crash the party causing unexpected complications leading to the play's shattering climax. Written by Paul Zindel, and directed by Linda Alznauer, it runs February 4 through February 26 at the Lonny Chapman Theatre in North Hollywood. For tickets call 818-763-5990 or visit www.thegrouprep.com.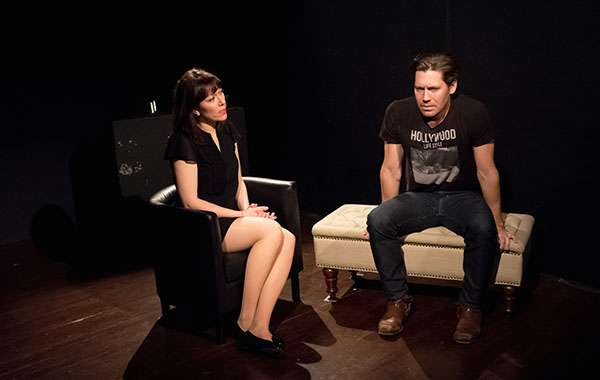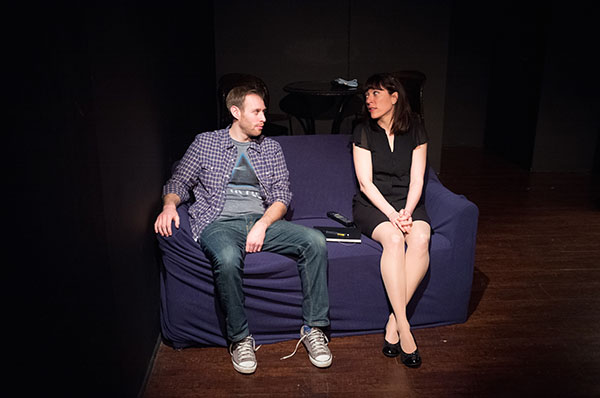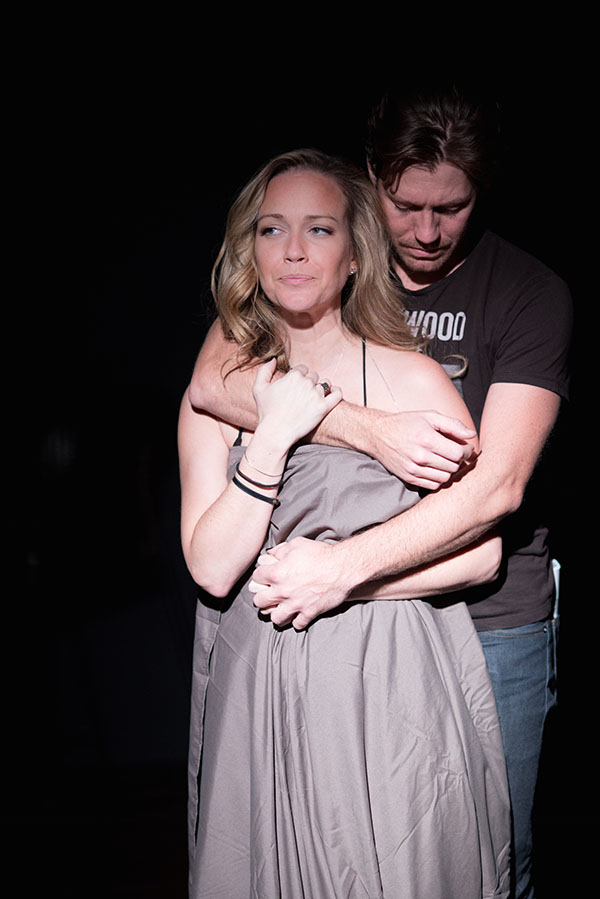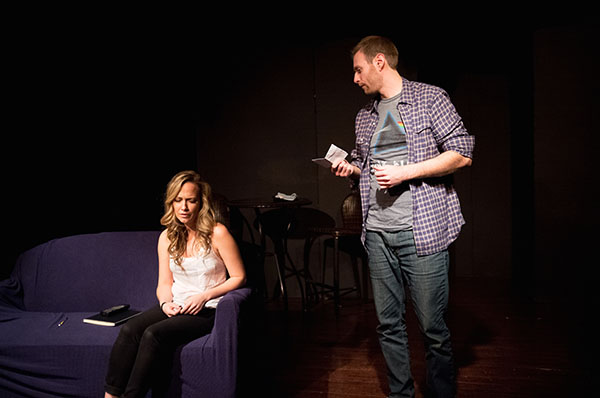 "War Stories" is ironic. The narrative is an erotic roundelay, taking its cue from a quote from Ovid: "Every lover is a soldier." The characters are all in their early 30s, which suggests that they're invested in succeeding in their careers and their relationships, to varying degrees. Jen is a therapist. Her client, bad boy Jake, is having an affair with beautiful actress Chelsea, who is simultaneously the girlfriend of Sam, a writer. Sam dated Jen back in their college days. Written by Sarah Kelly, and directed by Stacy Ann Raposa, it runs February 4 through March 5 at the Actors Workout Studio in North Hollywood. For tickets call 818-506-3903 or visit www.edm.ticketleap.com/war-stories.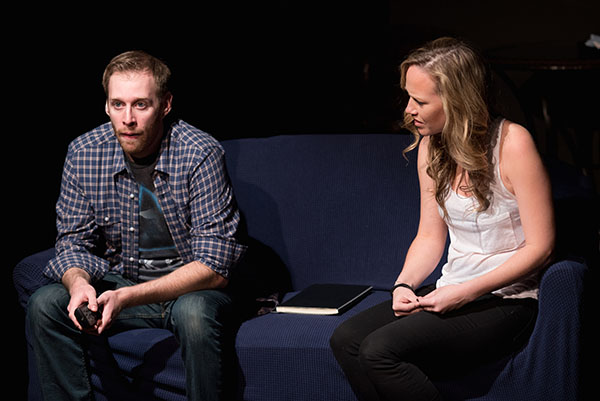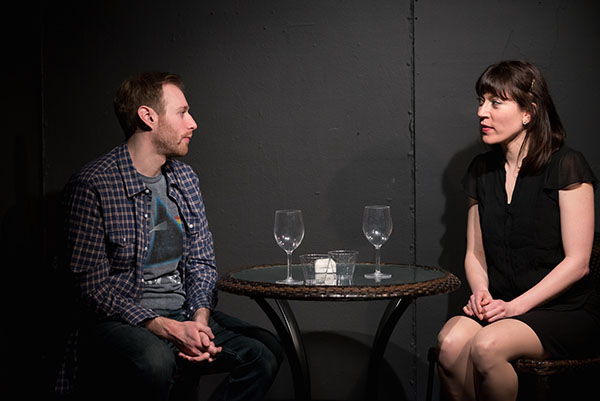 "Long Day's Journey into Night" Eugene O'Neill's semi-autobiographical masterpiece pulls back the curtain on the Connecticut home of the Tyrone family, where deep-seated resentments and bourbon-fueled tirades cause a family to expose their darkest natures. O'Neill paints the powerful and heart-rending portrait of a single day that begins as any other, only to become a night from which they will never recover. Written by Eugene O'Neill, and directed by Jeanie Hackett, it runs February 8 through March 18 at the Gil Cates Theater at the Geffen Playhouse in Los Angeles. For tickets call 310-208-5454 or visit www.geffenplayhouse.org.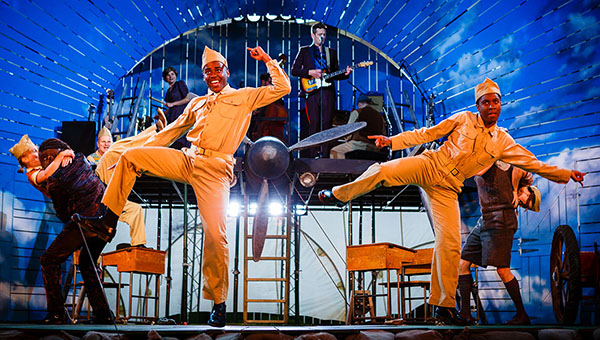 "946: The Amazing Story of Adolphus Tips" is a tender coming-of-age tale that uncovers the secrets behind World War II's D-Day landings. Set in the idyllic seaside village of Slapton Sands, the lives of Lily, her family, and her fiercely independent cat Tips are barely touched by war until American soldiers occupy their house and surrounding land. With a live onstage swing band, enchanting puppetry and Kneehigh's signature stage sorcery, it tells a story of love, war and prejudice that crosses borders both geographical and generational. A fantastical and celebratory piece that brings together English and American actors and musicians to tell a true story of the relationships between English villagers and American GI's. Based on Morpurgo's young adult novel The Amazing Story of Adolphus Tips. Written by Michael Morpurgo, and directed by Emma Rice, it runs February 9 through March 5 at the Wallis Annenberg Center for the Performing Arts in Beverly Hills. For tickets call 310-746-4000 or visit www.TheWallis.org.


"Cannibals Alone" is a chilling thriller that brings us into the secluded lives of best friends Rae and Mags as they seek to avenge the death of a loved one while fighting a government that breeds and thrives on paranoia in a not too distant dystopian future. Set in the humble confines of a backwoods cabin, Cannibals Alone shows how politics, propaganda and paranoia can affect and twist the average citizen when left to his or her own devices. Written by Steph DeFerie, and directed by Julia Plostnieks, it runs February 9 through March 4 at the Belfry Stage Upstairs at the Crown in North Hollywood. For tickets call 818-849-4039 or visit www.theatreunleashed.com.


"Irving's Tiara" Lydia runs the office at a local Parks & Rec center. She's a tough ass woman, with aspirations that go beyond her little Kingdom, but with a game plan that hits every pothole known to mankind. Tommy is a slightly younger cohort-- Part dreamer, part schemer-- A lottery winner, & yet not quite able to reap the full benefit. He has big plans, and not unlike most of the people in his life, he also is seemingly unable to get out of his own way... Rachel works next door, at the Senior Center. Despite the fact that there's some type of evidence of Rachel & Tommy being potentially brother & sister, they have a history of for lack of a better term, "romance." Lydia has a plan. She knows that one of the seniors, (Irving) is the owner of a very valuable "Tiara." -- The origin of this piece is hotly debated, but with Lydia's prodding, they put their three very disturbed heads together, & plot how to steal Irving's Tiara. Written and directed by Sam Henry Kass, it runs February 9 through March 1 at the Theatre 68 in North Hollywood. For tickets call 323-960-5068 or visit www.theatre68.com.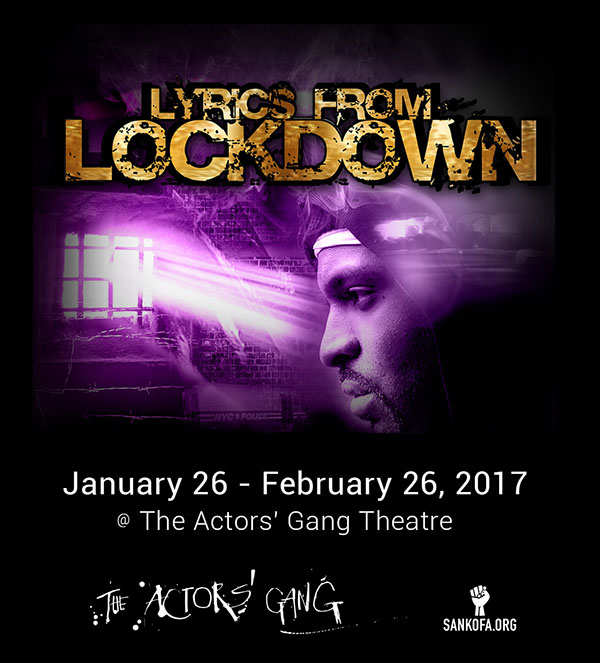 "Lyrics from Lockdown" This groundbreaking multimedia production tells Bryonn Bain's true story of racial profiling and wrongful incarceration at the hands of New York City police and how this experience led to a transformative friendship with death row inmate Nanon Williams. Written and performed by Bryonn Bain, and directed by Gina Belafonte, it runs February 9 through February 26 at the Actors' Gang Theatre in Culver City. For tickets call 310-838-4264 or visit www.theactorsgang.com.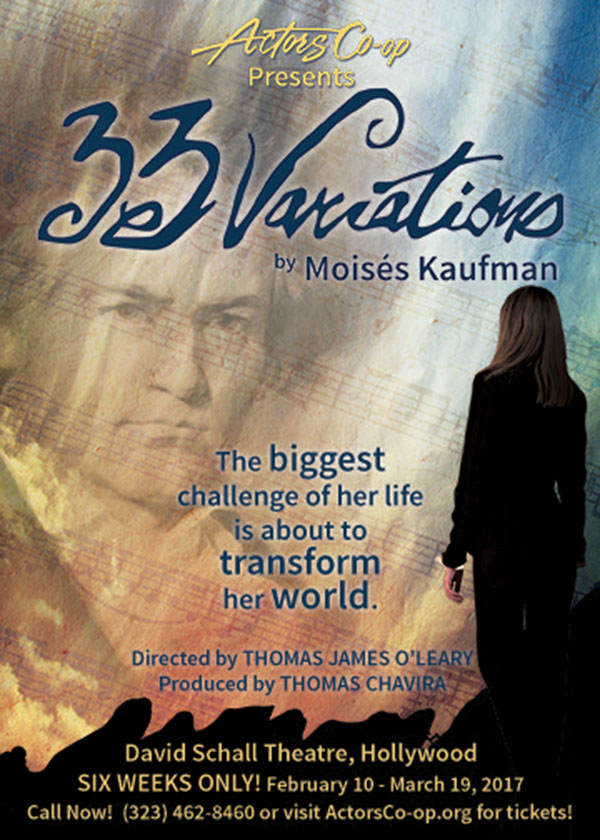 "33 Variations" A mother coming to terms with her daughter. A composer coming to terms with his genius. And, even though they're separated by 200 years, these two people share an obsession that might, even just for a moment, make time stand still. Drama, memory and music combine to transport you from present-day New York to 19th-century Austria, in this extraordinary Tony-nominated play about passion, parenthood and the moments of beauty that can transform a life. Written by Moisés Kaufman, and directed by Thomas James O'Leary, it runs February 10 through March 19 at the Actors Co-op David Schall Theatre in Hollywood. For tickets call 323-462-8460 or visit www.ActorsCo-op.org.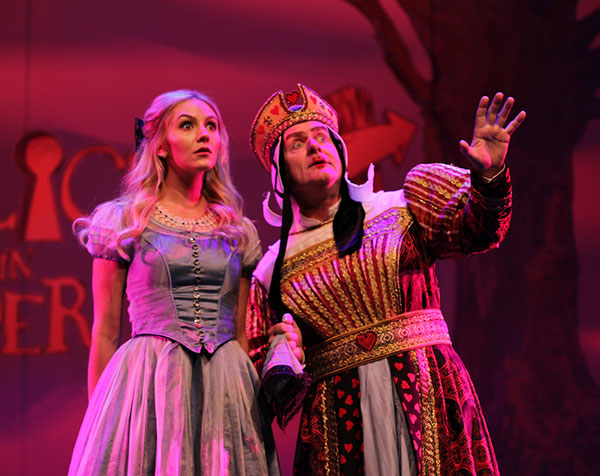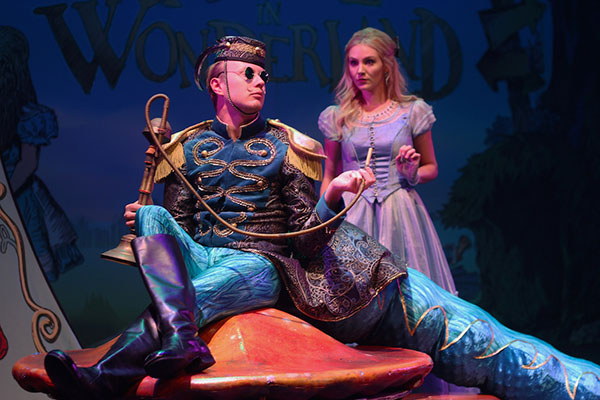 "Alice in Wonderland" You are invited to tumble down the rabbit hole and join Alice, one of literature's most beloved heroines, in her adventures through Wonderland. A handful of brilliant actors and puppeteers play over 20 unforgettable character using ingenious stagecraft and limitless possibilities of imagination to bring this beloved story to life. Featuring colorful characters like the White Rabbit, the eccentric Mad Hatter, the Cheshire Cat and of course the boisterous Queen of Hearts, Alice in Wonderland has delighted audiences young and old for generations. Written by Lewis Carroll, it runs February 10 through February 12 at the El Portal Mainstage Theatre in North Hollywood. For tickets call 818-508-4200 or visit www.elportaltheatre.com.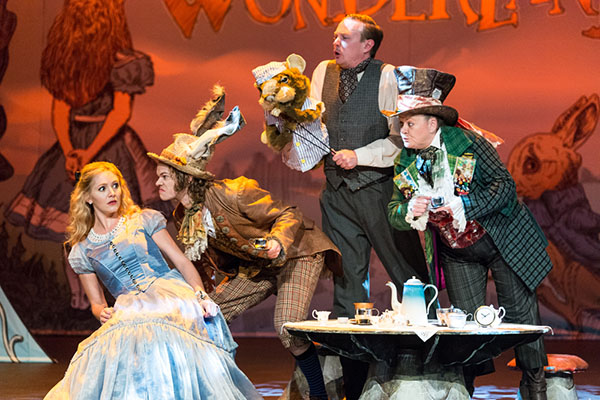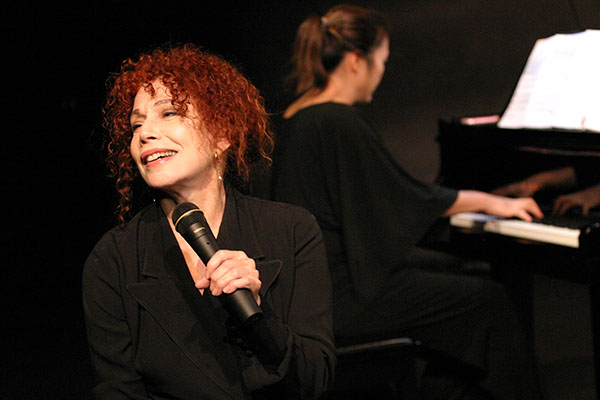 "Debussy: His Letters and His Music" Celebrated soprano Julia Migenes returns to the Odyssey with an exploration of the life of this great composer: his youth, his great wit and his constant battle with the more conservative musical world. Debussy's actual letters lead into his music in this new stage biography. Accompanied on piano by Manuel Arellano. Written by Julia Migenes, with music by Claude Debussy, and directed by Peter Medak, it runs February 10 through March 11 at the Odyssey Theatre in Los Angeles. For tickets call 310-477-2055 Ext. 2 or visit www.OdysseyTheatre.com.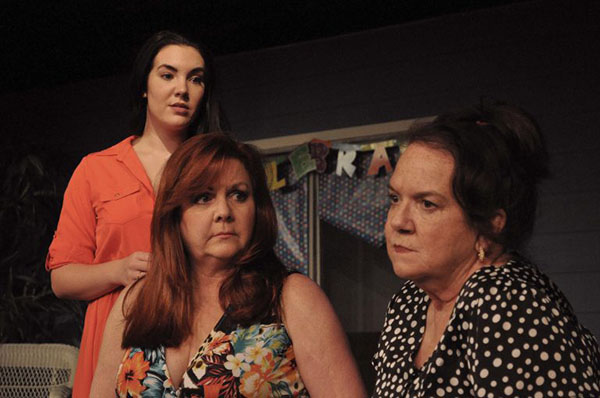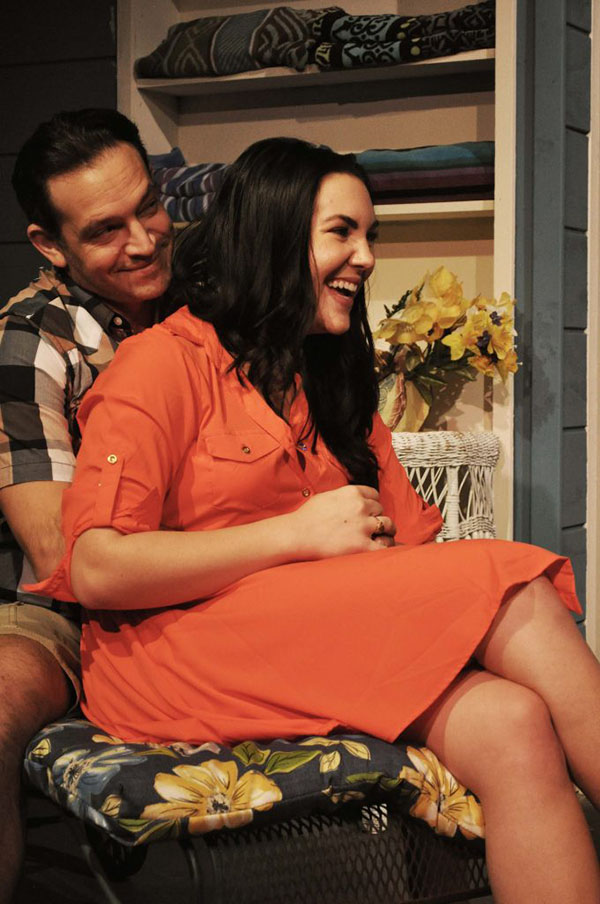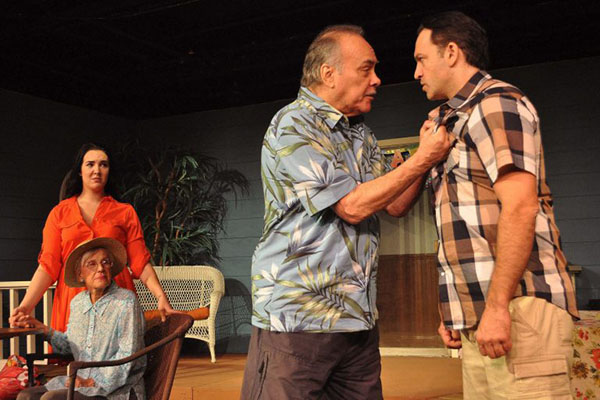 "Family Only" Will and Nicole have just bought their first home. It's a fixer-upper, but it's got three bedrooms and a swimming pool, and it's south of Ventura Blvd. in Sherman Oaks. They've worked hard for this. Will manages a sales crew for a company that sells bug-killing chemicals. Nicole works at a child day care center with her mother-in-law. Will and Nicole have no children as yet, but Nicky wants Will to start making a baby with her, and soon. Will and Nicky are throwing a housewarming party, but have invited only members of their own family (hence the title). There's Will's dad Walter, an idea man who never seemed to be able to break through and make the big bucks; Andrea, Will's half-sister, just divorced and facing the prospect of homelessness; her small daughter Chloe; Will's stepmother Brenda, who's had to put with a lot; and his blunt-talking grandmother Amanda. Will wants to share his pride and joy with his family. But instead of giving him validation, they're coming to him, the successful one, with their own needs. But this is a party! Can this family possibly extract the F-U-N from dysfunction and have a good time? What happens today will impact the family for a long time to come. Written by Darryl Vinyard, and directed by Arden Teresa Lewis, it runs February 10 through March 19 at the Theatre West in Los Angeles. For tickets call 323-851-7977 or visit www.theatrewest.org.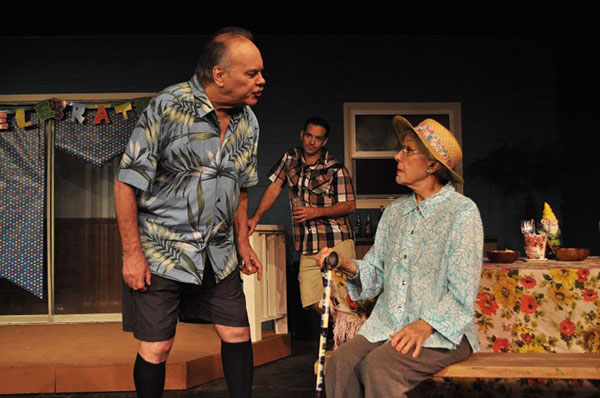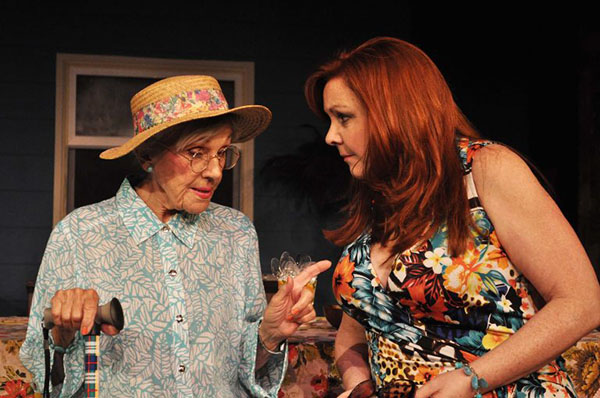 "A Gentle Reminder: Miss Coco Peru's Guide to a Somewhat Happy Life" With her skyrocketing popularity on YouTube, Miss Coco Peru has been inundated with emails from people of all ages asking her the same question: "Coco, what is the secret to a happy life?" Being the giver that she is, Coco has written a new show in which, through story and song, she shares a step-by-step guide that leaves you prepared to enter the world again ready to create your very own "somewhat" happy life. Why just a "somewhat" happy life? Well, let's face it, you wouldn't want to be happy all the time because "happy" people make such a racket! Written by Clinton Leupp, and directed by Michael Schiralli, it runs February 10 through February 11 at the Los Angeles LGBT Center's Renberg Theatre in Hollywood. For tickets call 323-860-7300 or visit www.lalgbtcenter.org/theatre.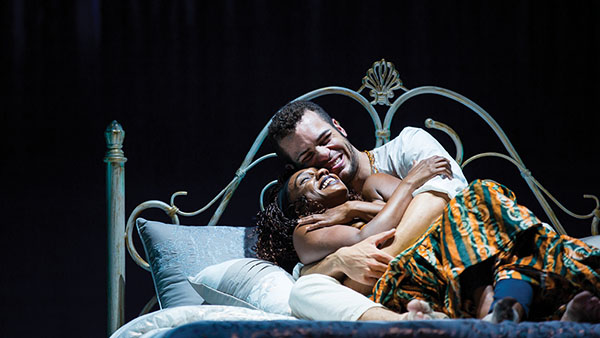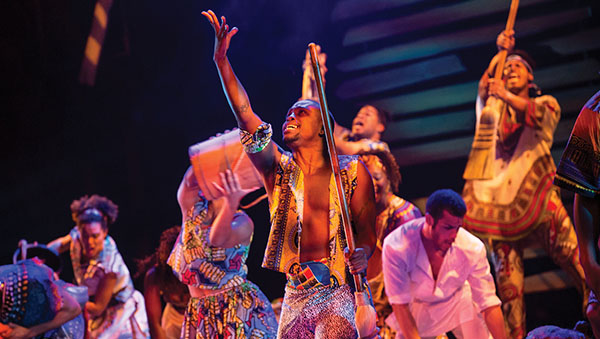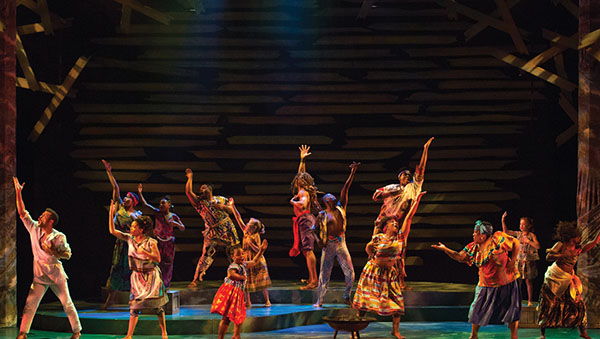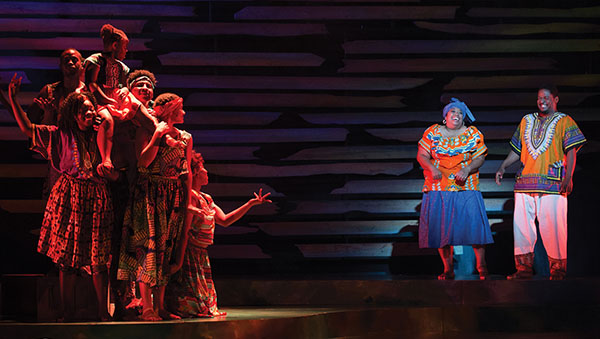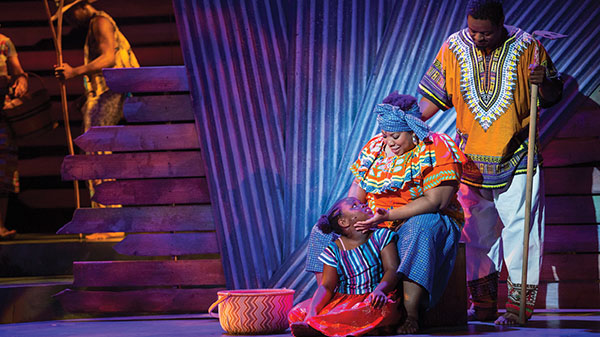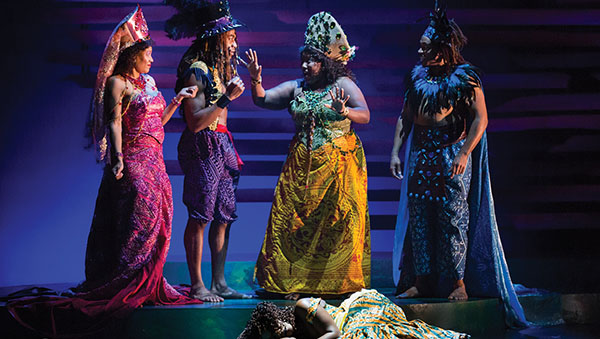 "Once on This Island" based on the 1985 novel My Love, My Love; or, The Peasant Girl by Rosa Guy, and is set in the French Antilles archipelago in the Caribbean Sea. With elements of Hans Christian Andersen's The Little Mermaid; and Shakespeare's Romeo and Juliet, a peasant girl on a tropical island uses the power of love to bring together people of different social classes. In almost non-stop song and dance, Once on This Island follows the story's young heroine, Ti Moune, on her quest to prove that love is more powerful than the forces of prejudice, hatred and death. Written by Lynn Ahrens, with music by Stephen Flaherty, and directed by Rufus Bonds, Jr., it runs February 10 through February 19 at the Redondo Beach Performing Arts Center in Redondo Beach and February 24 through March 5 at the Cerritos Center for the Performing Arts in Cerritos. For tickets call 714-589-2770 Ext. 1 (Redondo) 562-916-8500 (Cerritos) or visit www.3dtshows.org.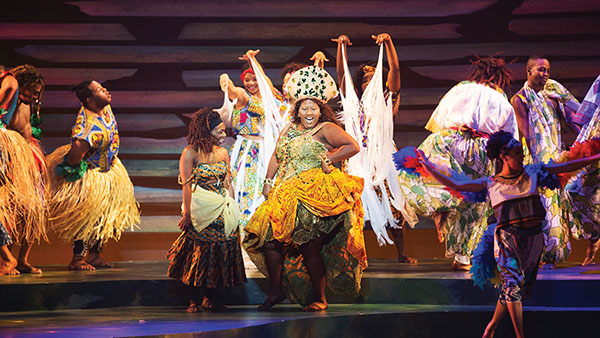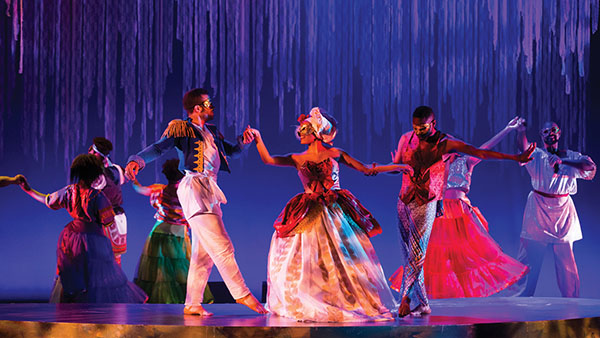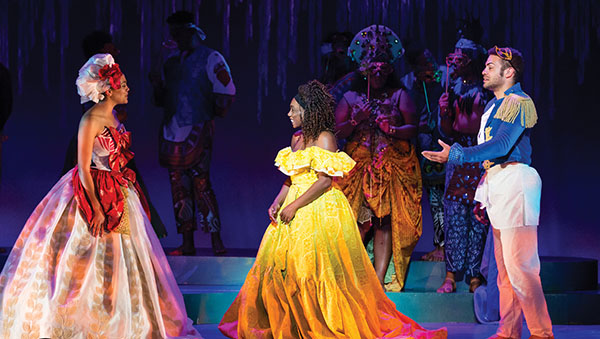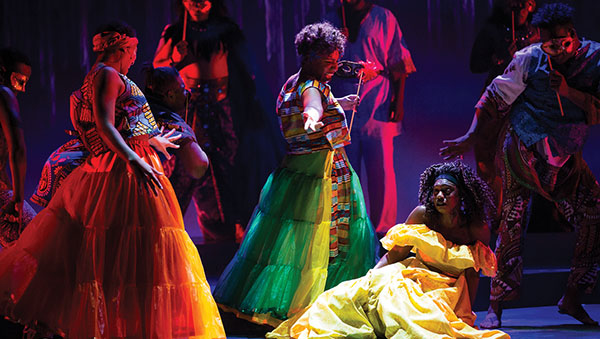 "Lusting After Pipino's Wife" It's a comedy about the never-ending war between the sexes. The play centers around a restaurant Manager, Vinnie & his best friend, Patsy. Vinnie and Patsy like to sit around and talk about women and about life in general. A favorite topic is the restaurant dishwasher's gorgeous wife. Vinnie can't understand how a nobody like Pipino can have such a wife. In fact, he doesn't understand why women won't give him the time of day, especially tough as nails Lorraine, whose friend Rita, dates Patsy. Patsy decides he can find success selling shoes on the street, and he proposes to Rita. Their wedding is disrupted by a gun-wielding Lorraine, who "rescues" Rita from the altar, leaving Vinnie and Patsy to speculate and commiserate again, about the mysteries of women. Written by Sam Henry Kass, and directed by Ronnie Marmo, it runs February 11 through March 4 at the Theatre 68 in North Hollywood. For tickets call 323-960-5068 or visit www.theatre68.com.


"King Lear" tells the story of an elderly King who has decided to end his reign and divide his country among his three daughters, Cordelia, Regan, and Goneril. The corrupt and deceitful Regan and Goneril tell him what they think he would most like to hear; the daughter that truly loves him, Cordelia, flatly but sincerely tells him an unvarnished truth – that she loves him as a daughter should. Lear disowns Cordelia, and splits the kingdom between Regan and Goneril, setting in motion the great tragedy that befalls all of the characters. Written by William Shakespeare, and directed by Julia Rodriguez-Elliott, it runs February 12 through May 6 at the A Noise Within in Pasadena. For tickets call 626-356-3100 or visit www.anoisewithin.org.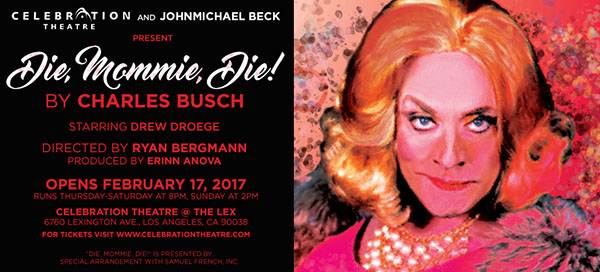 "Die, Mommie, Die!" Starring the hilarious Drew Droege (Bright Colors and Bold Patterns, Chloe, Logo's Cocktails & Classics) as aging Hollywood star Angela Arden. Trapped in a hateful marriage with sleazy film producer Sol and desperate to find happiness with her gorgeous young lover Tony, Angela murders her husband. But when her children, Edith and Lance, discover what she's done, they decide to take revenge! Family secrets are revealed and you'll never see the surprise twist coming. This Greek tragedy on acid is an over-the-top comedy of Gay Hollywood proportions. You won't want to miss this rollicking good time! Written by Charles Busch, and directed by Ryan Bergmann, it runs February 17 through March 26 at the Celebration Theatre @ the Lex Theatre in Los Angeles. For tickets call 323-957-1884 or visit www.celebrationtheatre.com.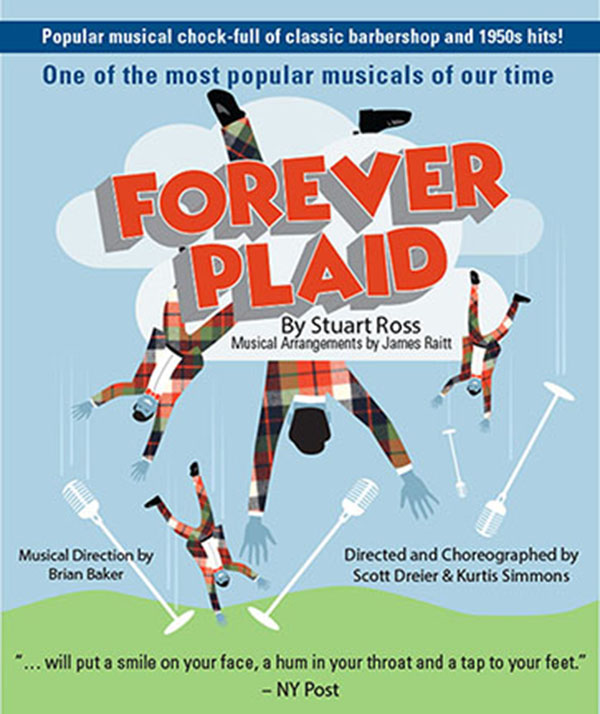 "Forever Plaid" What better way to start the new year than with a goofy, charming musical escape? Miraculously revived from the dead, four young singers killed in a car crash on the way to their first-ever big concert get to fulfill their dream and perform the show after all — even though now it's more than 50 years later and at International City Theatre! Singing in close harmony, squabbling over the smallest intonations and executing their choreography with gentle comedic abandon, the four Plaids will keep everyone smiling and humming along to some of the great pop hits of the '50s. Written by Stuart Ross, with music by James Raitt, and directed by Scott Dreier and Kurtis Simmons, it runs February 17 through March 5 at the International City Theatre - Long Beach Performing Arts Center in Long Beach. For tickets call 562-436-4610 or visit www.InternationalCityTheatre.org.


"Collective Rage: A Play in 5 Boops" (The Full title is: Collective Rage: A Play in 5 Boops In Essence; A Queer And Occasionally Hazardous Exploration; Do You Remember When You Were In Middle School And You Read About Shackleton And How He Explored The Antarctic?; Imagine The Antarctic As A Pussy And It's Sort Of Like That.) In Collective Rage, five different Bettys collide at the intersection of anger, sex, and "theater." Betty is a dutiful wife. Betty's busy working on her truck. Betty wants to talk about love. Betty needs to hit something, but Betty keeps using a small hand mirror to stare into parts of herself she's never examined. Meanwhile, Betty decides to stage a production of that play-within-a-play from some other famous play. This brash uncompromising comedy delivers a knockout blow to a thousand boring tropes about female identity. Written by Jen Silverman, and directed by Lindsay Allbaugh, it runs February 18 through March 19 at the Boston Court Performing Arts Center in Pasadena. For tickets call 626-683-6883 or visit www.BostonCourt.com.


"Faces of the King" Come celebrate the music, life and legacy of Elvis Presley! Starring Shawn Klush, Jake Rowley, The Sweet Inspirations and the Ambassador Tribute Orchestra with the Tennessee Horns. The national touring show, commemorating the 40th Anniversary of Elvis's passing, combines the three most memorable periods of Elvis's iconic career to tell the musical life and story in song of this astounding American legend - brought to life by the most celebrated Elvis tribute artists working today. Written by Jake Rowley & Shawn Klush, it runs February 18 through February 19 at the El Portal Theatre in North Hollywood. For tickets call 818-508-4200 or visit www.elportaltheatre.com.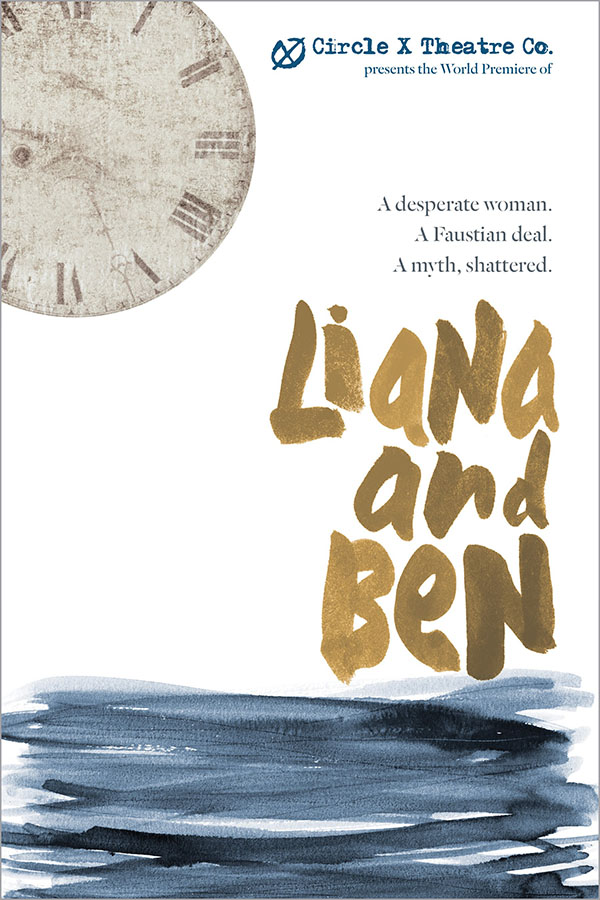 "Liana and Ben" is a twisted, sexy, modern take on Faust. Our story begins with a not-so-chance encounter between a beautiful young woman and a dark, enigmatic stranger. Ben makes Liana an offer: he will keep her young and beautiful for 250 years if she can prove to him that humanity is worth saving. Now, Liana's time is almost up and Ben demands his proof. They travel forward and backward through history in search of hope – questioning their very existence, the nature of their own mythology and the foundations of good & evil. Written by Susan Rubin, and directed by Mark Bringelson, it runs February 18 through March 26 at the Atwater Village Theatre in Atwater. For tickets visit www.circlextheatre.org.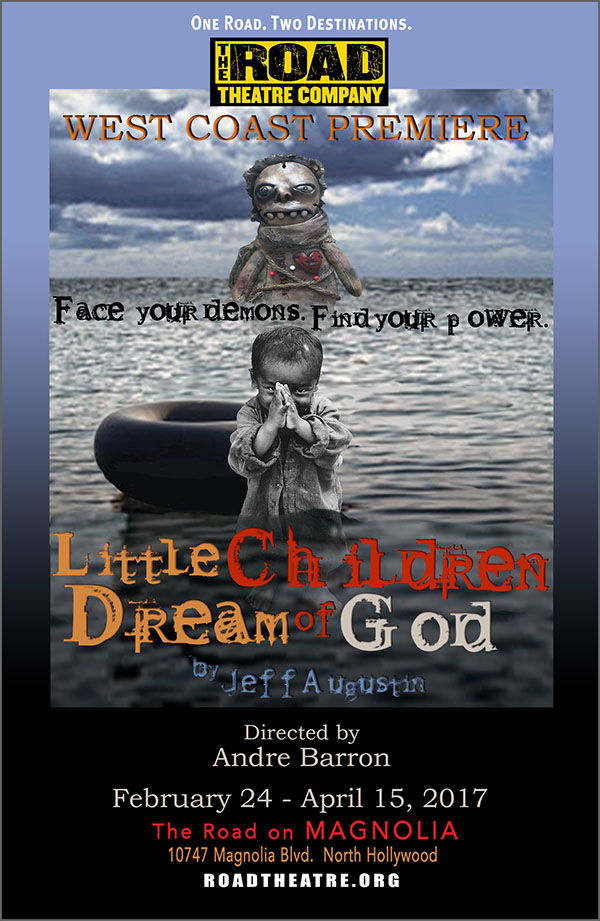 "Little Children Dream of God" Having braved a perilous journey to escape a violent husband and a volatile political climate in her native Haiti, Sula is determined to find a better life in America for her unborn son. She drifts ashore in Miami on an old rubber tire, eleven months pregnant and desperate not to give birth at sea. For a time she finds shelter in a ramshackle apartment building that houses a lively group of refugees, misfits, and people in need. But when Sula's husband comes hunting her and the baby, Sula realizes she must banish the demons of her past to create a brighter future. Written by Jeff Augustin, and directed by Andre Barron, it runs February 23 through April 15 at the Road on Magnolia in North Hollywood. For tickets call 818-761-8838 or visit www.roadtheatre.org.


"The Normal Heart" an unflinching, totally unforgettable look at sexual politics during the AIDS crisis and remains one of the theater's most powerful evenings ever. Fueled by love, anger, hope and pride, a circle of friends struggle to contain the mysterious disease ravaging New York's gay community. Dismissed by politicians, frustrated by doctors and fighting with each other, their differences could tear them apart – or change the world. Written by Larry Kramer, and directed by Marilyn McIntyre, it runs February 24 through March 19 at the Chromolume Theatre at the Attic in Los Angeles. For tickets call 800-838-3006 or visit www.brownpapertickets.com/event/2816561.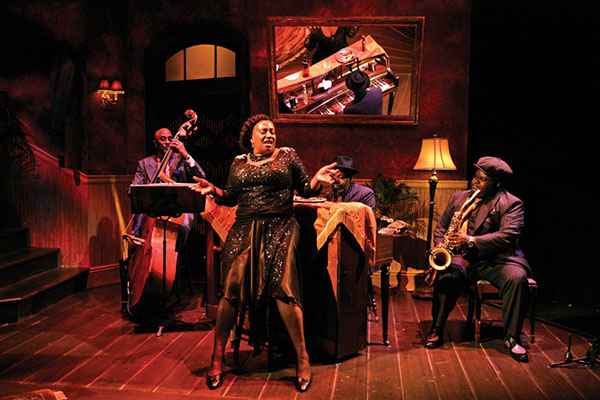 "The Devil's Music: The Life and Blues of Bessie Smith" Set in 1937 in Memphis, Bessie and her musicians have been turned away from performing at a "Whites-Only" theatre, then finding a hospitable gin joint where Bessie recounts her incredible journey from an impoverished childhood in Chattanooga, to her fortuitous rise as a show-stopping singer. Laughter, pathos and music all come together to deliver an electric, entertaining and surprisingly touching evening in which Bessie sings signature songs such as "I Ain't Got Nobody," "St. Louis Blues," "Baby Doll" and "T'ain't Nobody's Bizness If I Do." Starring singer and actress Miche Braden. Written by Angelo Parra, and directed by Joe Brancato, it runs February 25 through March 12 at the Rubicon Theatre Company in Ventura. For tickets call 805-667-2900 or visit www.rubicontheatre.org.




...and, if you hurry, there's still time to catch these ongoing productions:





"GLORIOUS! The True Story of Florence Foster Jenkins, the Worst Singer in The World" In 1940's New York, the performer who everyone wanted to see was Florence Foster Jenkins, a joyous and enthusiastic soprano whose deplorable lack of pitch and tone left her audiences falling about with laughter. Known as 'the worst singer in the world', she warbles and screeches through charity recitals, extravagant balls, bizarre recording sessions, and an ultimate triumph at Carnegie Hall. A hilarious and heart-warming comedy showcased in the 2016 film Florence Foster Jenkins starring Meryl Streep. Florence Foster Jenkins was an American socialite and amateur soprano who was known and mocked for her flamboyant performance costumes and notably poor singing ability. The historian Stephen Pile ranked her "the world's worst opera singer". "No one, before or since," he wrote, "has succeeded in liberating themselves quite so completely from the shackles of musical notation." Despite (or perhaps because of) her technical incompetence, she became a prominent musical cult figure in New York City during the 1920s, '30s, and '40s. Cole Porter, Gian Carlo Menotti, Lily Pons, Sir Thomas Beecham, and other celebrities were fans. Enrico Caruso is said to have "regarded her with affection and respect". Written by Peter Quilter, and directed by Anne Gesling, it runs through February 5 at the Morgan-Wixson Theatre in Santa Monica. For tickets call 310-828-7519 or visit www.morgan-wixson.org.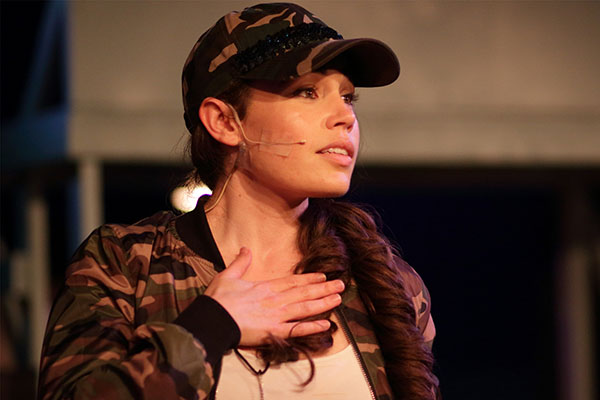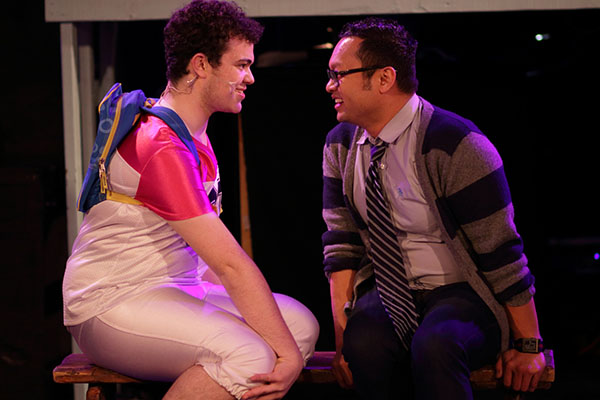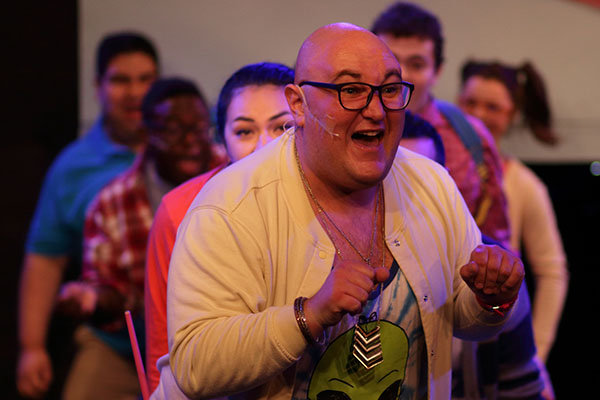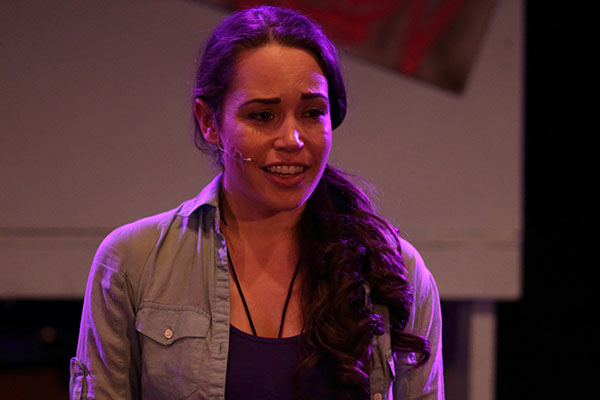 "Zanna, Don't!" is a musical comedy set in mid-west America and tells the tale of a parallel universe where homosexuality is the norm and heterosexuality is taboo. The show takes place at heterophobic Heartsville High. 'Magical Matchmaker' Zanna brings together happy couples until the football team's star quarterback and the captain of the Girls' Intramural Mechanical Bull-Riding Team begin to discover their feelings for each other. Written by Tim Acito, with music by Tim Acito, additional lyrics by Alexander Dinelaris, and directed by Lauren J. Peters, it runs through February 5 at the Chromolume Theatre at the Attic in Los Angeles. For tickets call 323-205-1617 or visit www.crtheatre.com.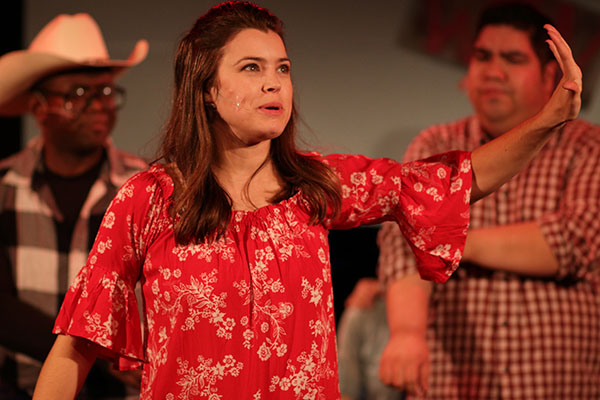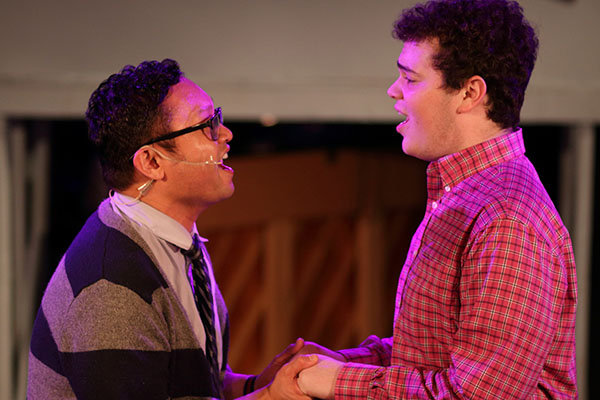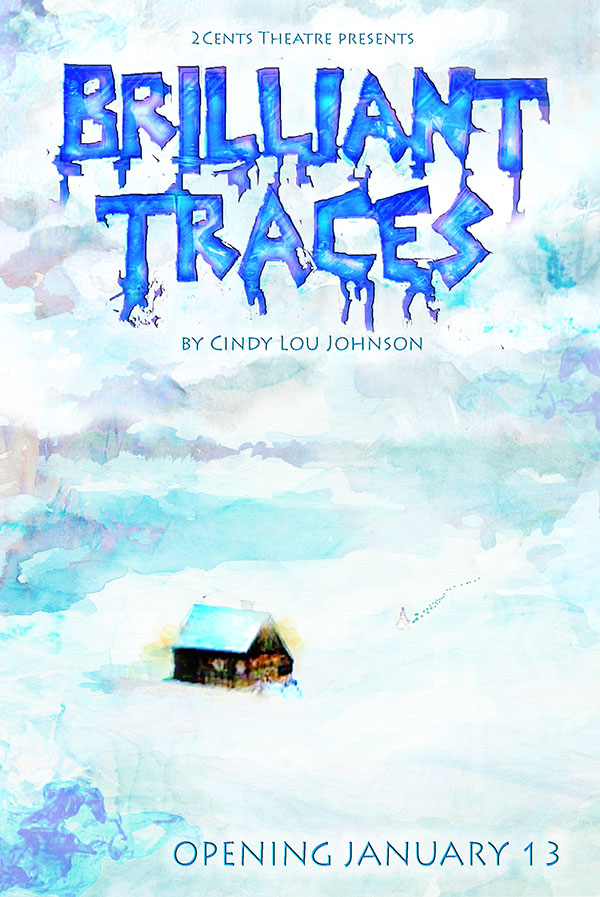 "Brilliant Traces" In a remote cabin in the wilds of Alaska, as a blizzard rages outside, a lonely figure lies sleeping under a heap of blankets. Suddenly, he is awakened by the insistent knocking of an unexpected visitor, and a distraught young woman bursts into the cabin dressed in full bridal regalia, driven up from... somewhere warm, it would seem. Exhausted, she throws herself on his mercy, but after sleeping for two days straight, her vigor—and combativeness—return. Written by Cindy Lou Johnson, and directed by Kristen Boulé, it runs through February 11 at the Underground Theatre in Hollywood. For tickets call 800-838-3006 or visit www.BT2017.brownpapertickets.com.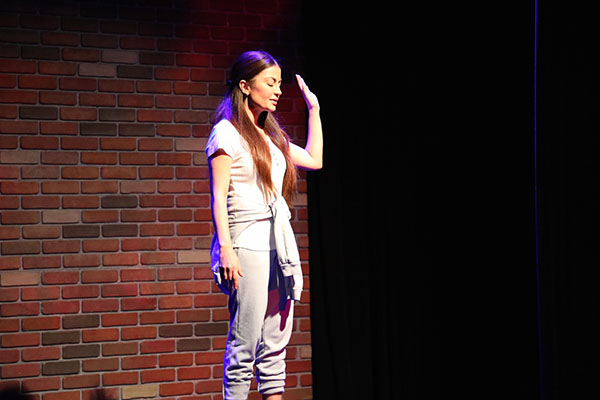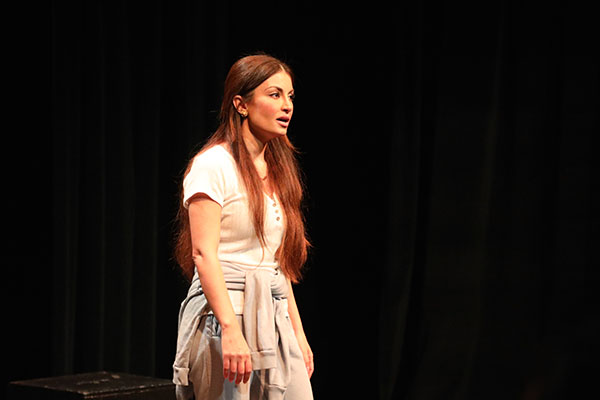 "Nice Iranian Girl" During the Iran/Iraq War, in her childhood years in Tehran in Iran's Islamic Republic, she huddles in a basement with her grandparents while Saddam Hussein's aircraft bombard the neighborhood. She makes her way to London and safety, until she finds herself homeless at 15. She manages to bluff her way into a job at an exclusive high-end London nightclub, before she decides to head for Hollywood to seek a job as a VJ on MTV. She's hired as a correspondent on Al Gore's Current TV until she gets fired when she poses for Maxim magazine. Subsequently she appears on 275 episodes of Attack of the Show, then on 35 episodes of MTV's America's Best Dance. She was a correspondent for The Best Damn Sports Show Period; Big Morning Buzz; The Insider; and award events on the TV Guide Channel. Layla Rumi conquered America and her past because she refused to hear the word "No". However, there was still a vacancy in her heart. She'd never be able to visit her girlhood home again as Iran had put her on a death list because she posed in a bikini for Maxim. Her tale is a classic American story: the immigrant who arrives in the USA, and through hard work and her own gifts (academic, talent and beauty) becomes a success. Written by Layla Rumi, and directed by Richard Embardo, it runs through February 11 at the Whitefire Theatre in Sherman Oaks. For tickets call 800-838-3006 or visit www.niceiraniangirl.brownpapertickets.com.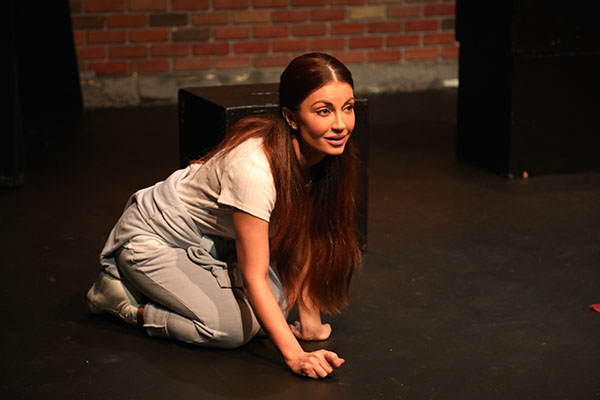 "Gulf View Drive" picks up almost a decade after May and Raleigh part ways in See Rock City to pursue their separate dreams, keeping faith that they will remain connected and come together again. Having met during the early years of WWII in Last Train to Nibroc and endured the struggles of marriage, family and work against the backdrop of war and uncertainty in See Rock City, May and Raleigh have relocated to Florida, enjoying their dream house and the security their love brings. The year is now 1953, and May is a schoolteacher while Raleigh has found success as a novelist. Their peaceful home is turned upside-down when Raleigh's cheerless mother comes to stay for an indeterminate amount of time. With May's mother and Raleigh's pregnant sister already living with them, the strain becomes both humorous and unbearable. Outside their over-crowded home, questions concerning race, segregation, patriotism and traditional values seep into their lives, challenging them to grow and change with the times, or face the consequences of unyielding resolve. Written by Arlene Hutton, and directed by Katharine Farmer, it runs through February 12 at the Rubicon Theatre Company in Ventura. For tickets call 805-667-2900 or visit www.rubicontheatre.org.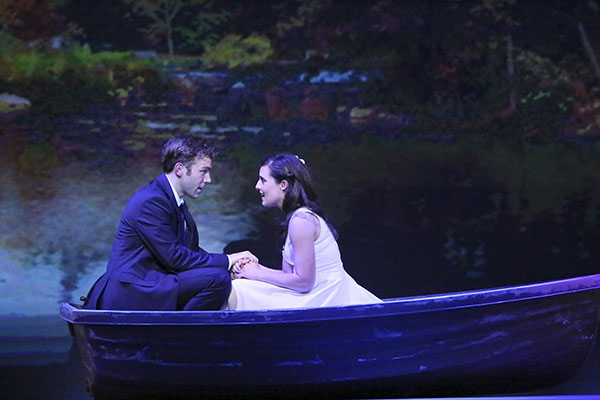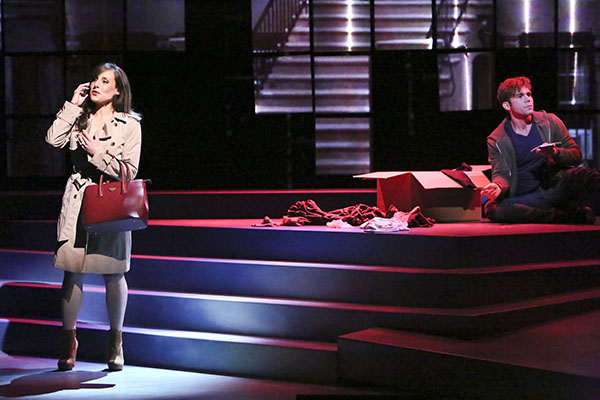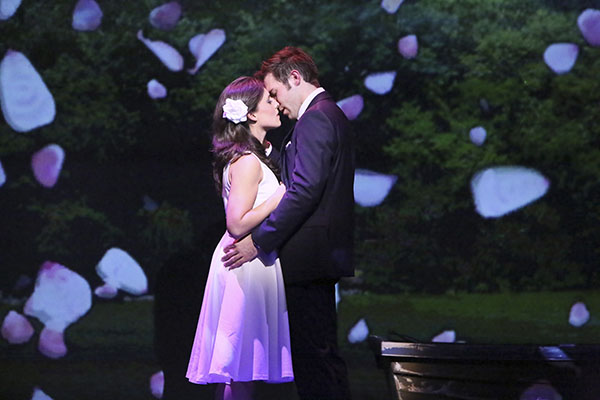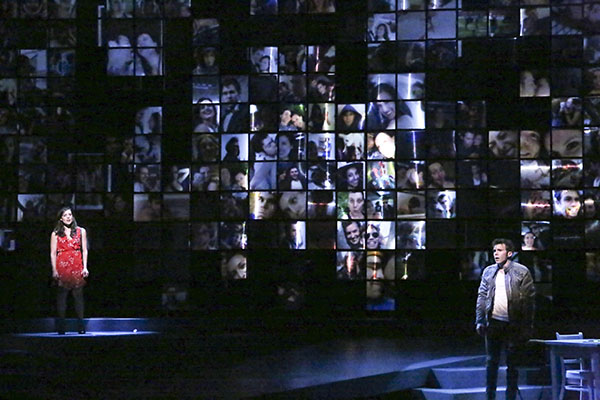 "The Last Five Years" is for anyone who's been in love – or wants to be. A beautifully intimate, vivid picture of the five-year relationship between a young, ambitious author and a struggling actress. Cleverly, the show unfolds in reverse chronological order: we see her experiences from the painful ending of the relationship, while we see his from the passionate beginning. This endearingly funny, poignant, and insightfully honest two-person musical has enraptured audiences around the world with its spellbinding, emotional score. Written by Jason Robert Brown, with music by Jason Robert Brown, and directed by Nick DeGruccio, it runs through February 12 at the La Mirada Theatre for the Performing Arts in La Mirada. For tickets call 562-944-9801 or visit www.lamiradatheatre.com.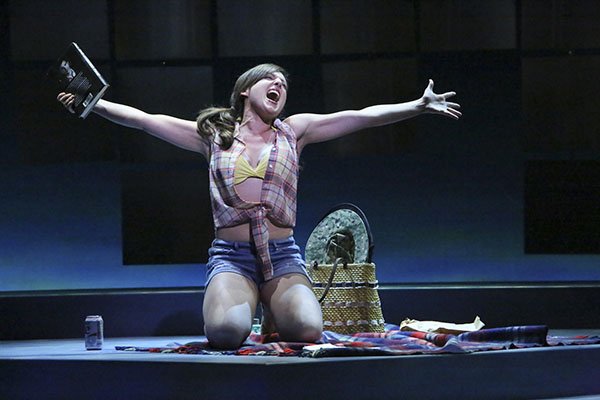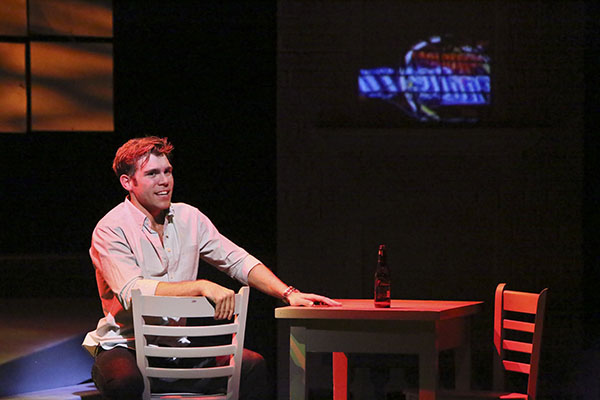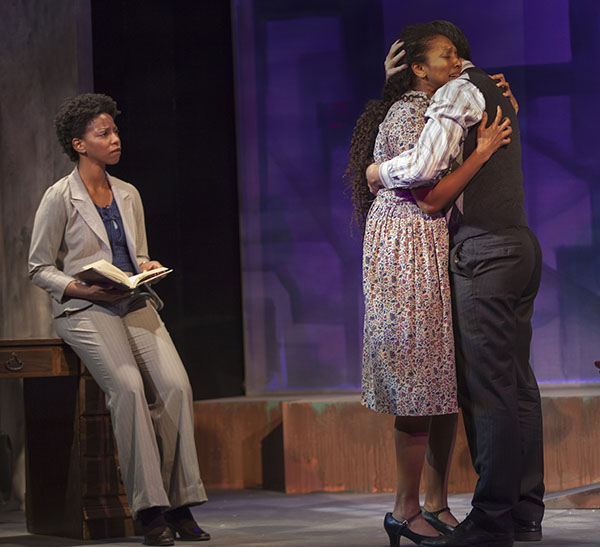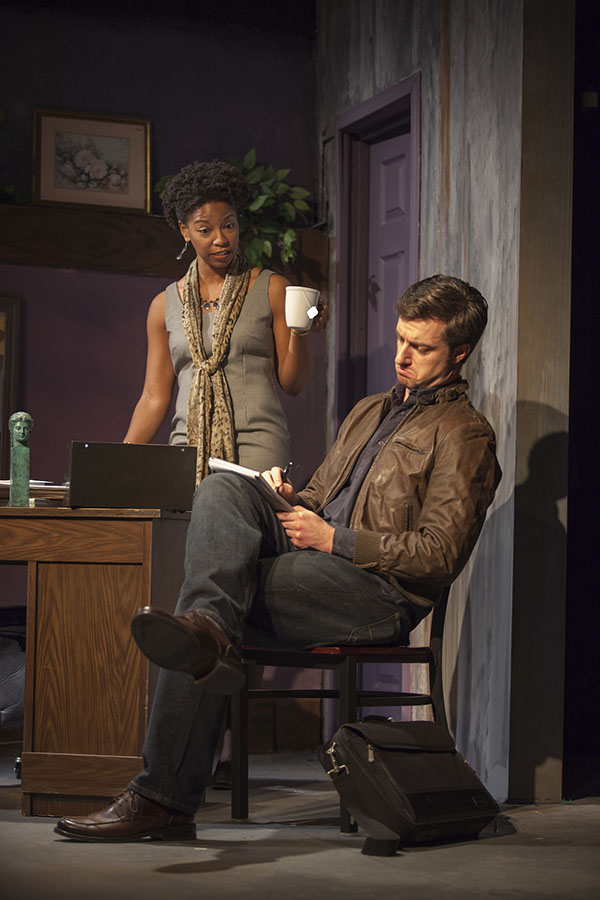 "Bee-luther-hatchee" Shelita Burns, editor at a New York publishing house, is searching for Libby Price, an African-American woman who has lived a drifting life across the U.S. and has composed a prize-winning memoir. Shelita wants to present Libby with her award. Shelita's joy in discovering Libby's work turns to feelings of betrayal when she learns shocking facts about the author. When Shelita Burns comes face-to-face with the object of her search, Shelita's actions in response are as startling as the facts she has uncovered. To fully understand the significance of the title Bee-luther-hatchee, you'll have to see the show. The concerns of the play include cultural appropriation and who has the right to tell certain stories, both of them newsworthy topics. Written by Thomas Gibbons, and directed by Saundra McClain, it runs through February 18 at the Sierra Madre Playhouse in Sierra Madre. For tickets call 626-355-4318 or visit www.sierramadreplayhouse.org.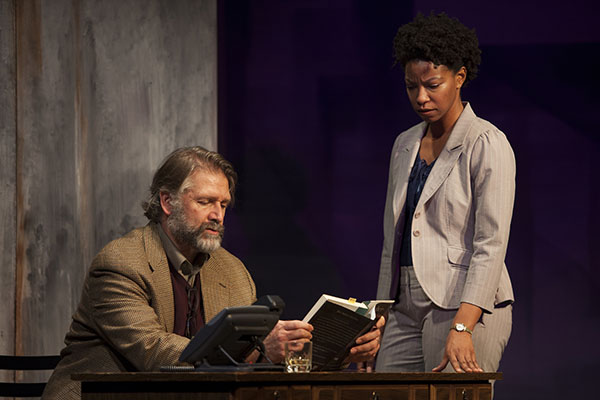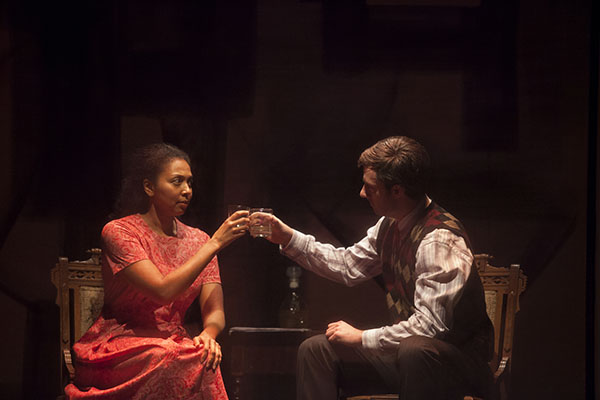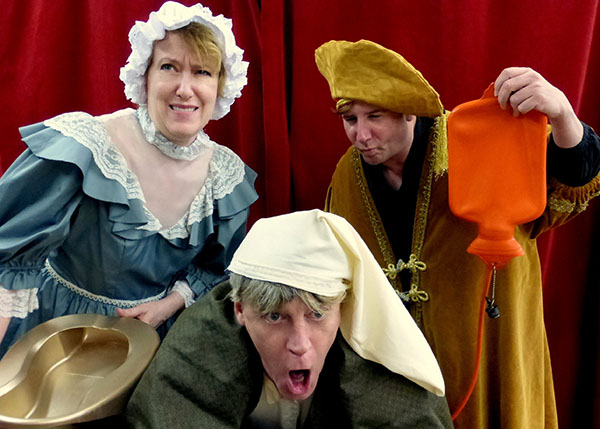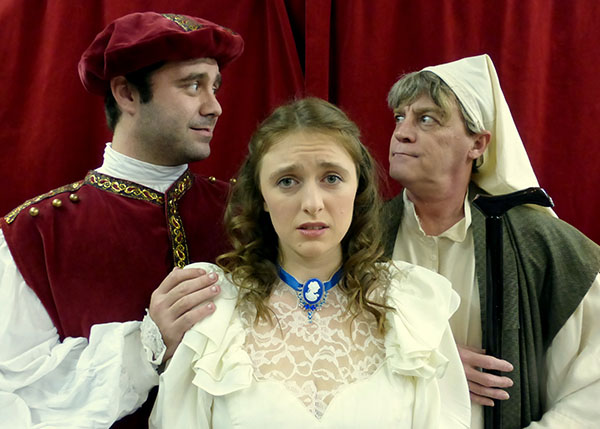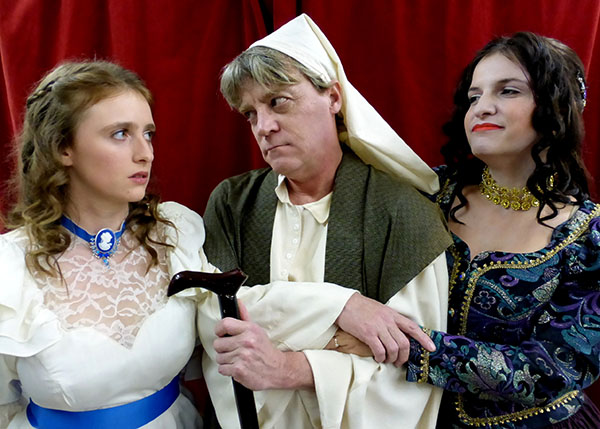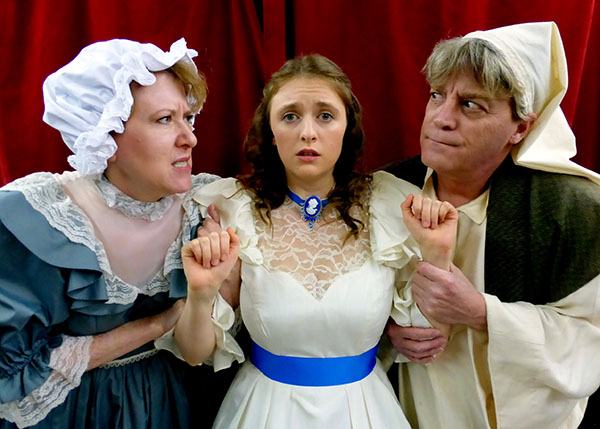 "The Imaginary Invalid" is an outrageous satire of medicine and its practitioners sadly relevant even today. The wealthy Argan revels in poor health, relying on laxatives, suppositories, bloodlettings, and second and third opinions from the leading quacks. Although his daughter Angélique loves the impoverished Cléante, Argan wants to marry her to Thomas Diaforrhea, a medical dunce who can assure his father-in-law a lifetime of free health care. Aided by Argan's wily, back-talking servant Toinette, the young lovers contrive to meet despite the scheming of Béline, Argan's mercenary second wife. All is resolved (or is it?) when the clever Toinette and Argan's sage brother Béralde concoct a hilarious, elaborate plan to teach Argan where to place his trust. Written by Molière, and directed by Susan Stangl, it runs through February 18 at the Westchester Playhouse in Westchester. For tickets call 310-645-5156 or visit www.kentwoodplayers.org.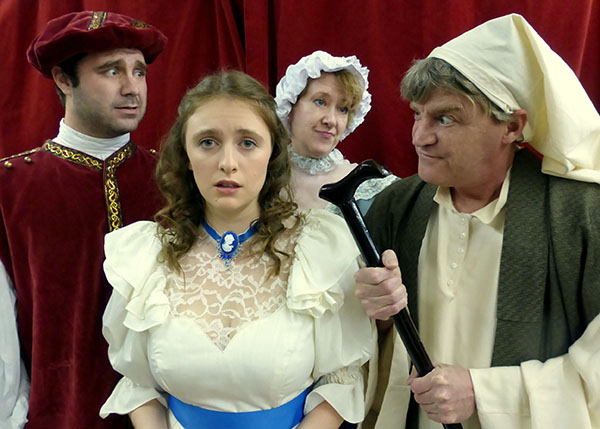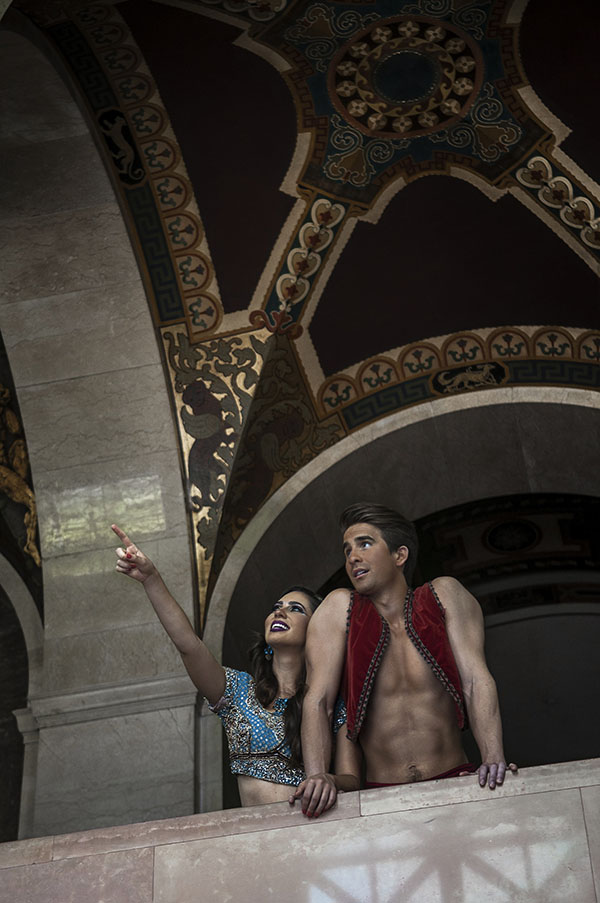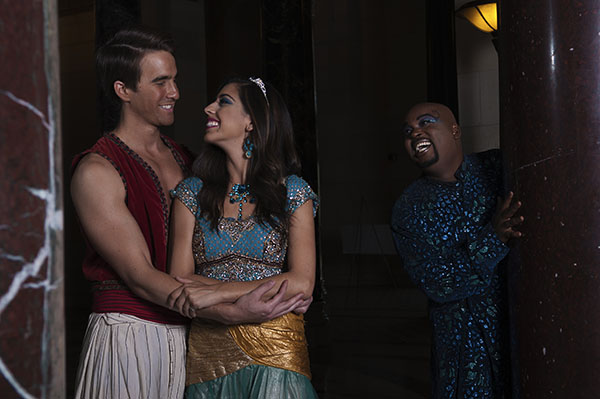 "Aladdin, Dual Language Edition" everyone in the fictional city of Agrabah used to be able to speak two languages. The show is based on the Arab-style folktale "Aladdin and the Magic Lamp" from One Thousand and One Nights; the musical includes iconic songs like "A Whole New World" and "Friend like Me." When the evil Jafar, the Sultan's Grand Vizier, first finds a Genie's magic lamp one day, he wishes to divide Agrabah by language so that the people of the palace speak one language and the people in the streets speak another (hence, Spanish and English respectively). However, Jafar speaks both languages, giving him more power. Before making another wish, Jafar, annoyed with his pet parrot, Iago, throws the lamp out the window, and while doing so, he spills some magic "fluency" dust on Iago. The lamp's dust also enables two other animals, Princess Jazmín's pet tiger, Rajah, and Aladdin's pet monkey, Abu, to also speak human languages. To help the audience follow this class conflict adventure, Royal Translators serve as narrators and facilitate official state communication, while the multi-lingual animals translate more intimate conversations. As the story starts Princess Jazmín is running away from the palace, unwilling to be betrothed to yet another snobbish suitor. Aladdin, a street rat, and Princess Jazmín become friends and fall in love, but Jafer has Aladdin apprehended. Later Aladdin befriends at Magic Carpet, as well as a Genie who makes his wishes come true. Written by Jim Luigs and José Cruz González, with music by Alan Menken, lyrics by Howard Ashman and Tim Rice, and directed by Rigo Tejeda, it runs through March 5 at the CASA 0101 Theater in Boyle Heights. For tickets call 323-263-7684 or visit www.casa0101.org.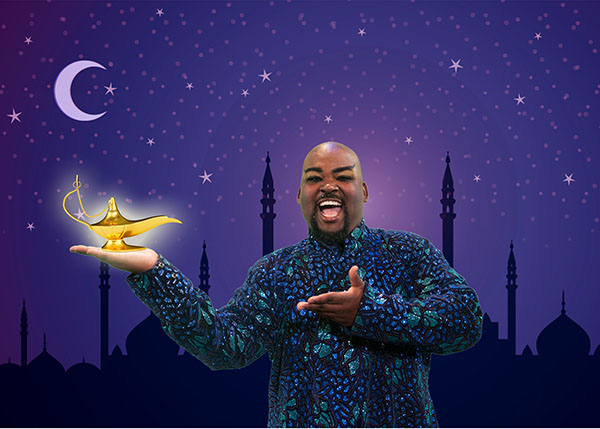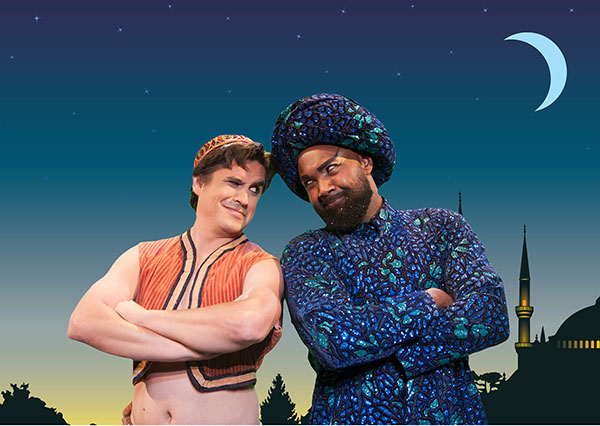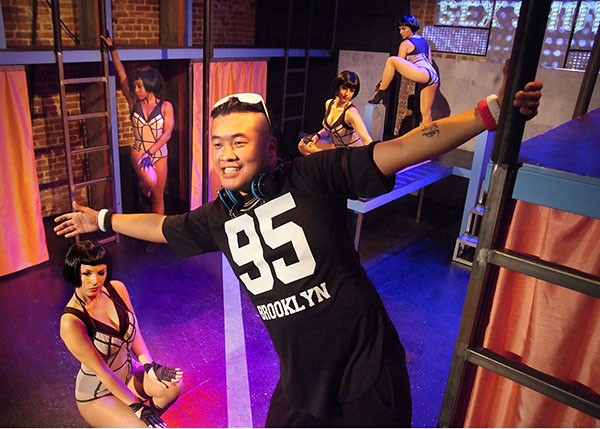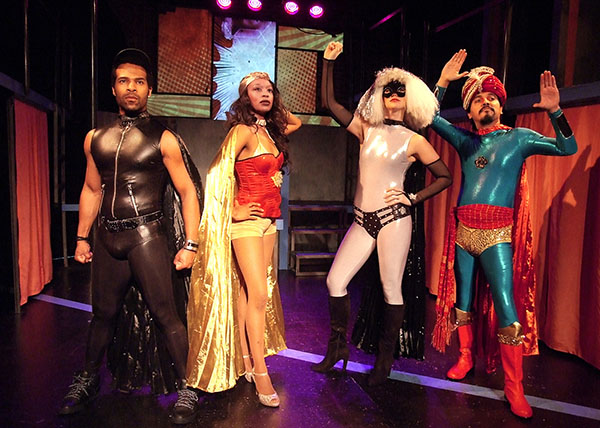 "Future Sex, Inc." What does the future hold for sex? The mysterious conglomerate Monocorp fabricates an epidemic condemning intimacy to profit from its "safe" new pseudo-sex product called the Love Light. Meanwhile, at an underground "intimacy" speakeasy, four fallen pop stars gather in collusion to plan their revenge against Monocorp's devious CEO — a la the current political climate. As the world teeters on the brink of destruction, can these unlikely heroes overcome their differences in time to stop Monocorp's evil agenda? Future Sex, Inc., the satirical pop musical blends Lady Gaga-esque pop star theatricality with Blade Runner's dark comic vision. Written by John Papageorge, with music by John Papageorge, and directed by Kiff Scholl, it runs through February 19 at the Lounge Theatre in Los Angeles. For tickets call 323-960-7738 or visit www.plays411.com/future.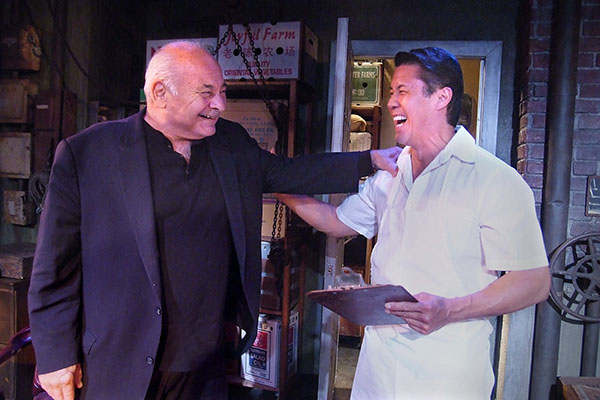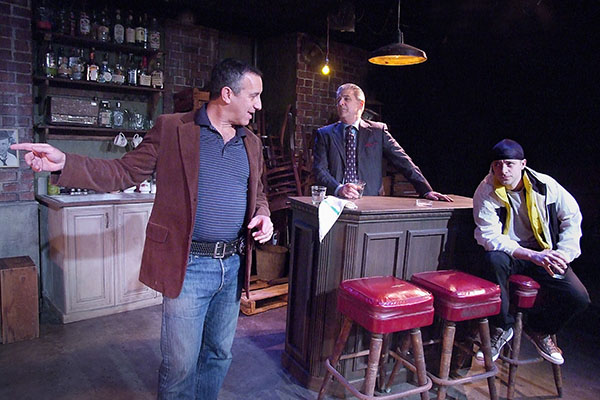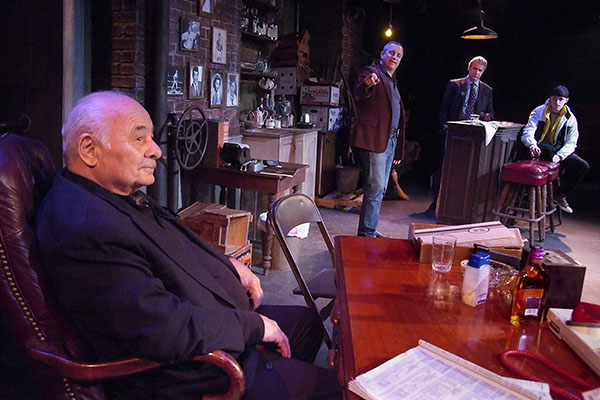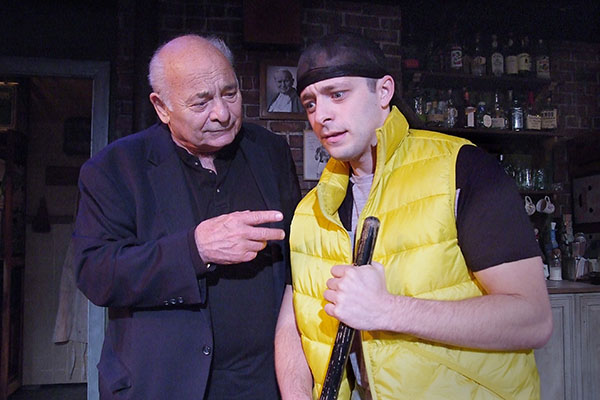 "The Last Vig" In this world premiere comedy by David Varriale, Academy Award-nominated actor Burt Young (Rocky, Chinatown, The Pope of Greenwich Village) stars as aging mob boss Big Joe — the last of a dying breed. Times are changing. Can Joe stay in the game with the help of his young, hip-hip loving assistant, Bocce, and his old friend, Jimmy "The Fixer" D? Or will the juice on the $100K he owes be his last vig? Written and directed by David Varriale, it runs through February 19 at the Zephyr Theatre in Los Angeles. For tickets call 323-960-7712 or visit www.TheLastVig.com.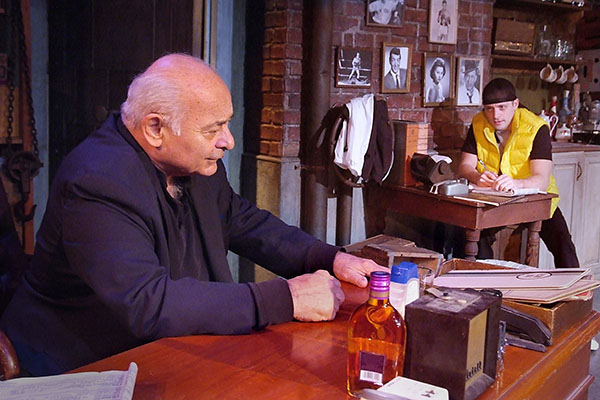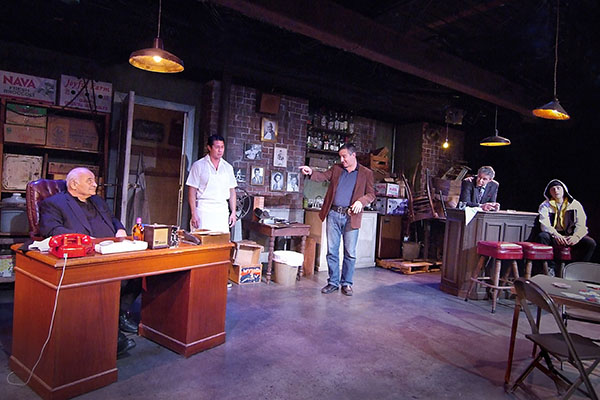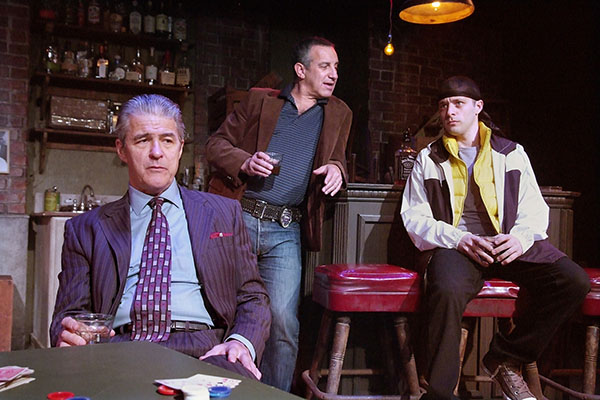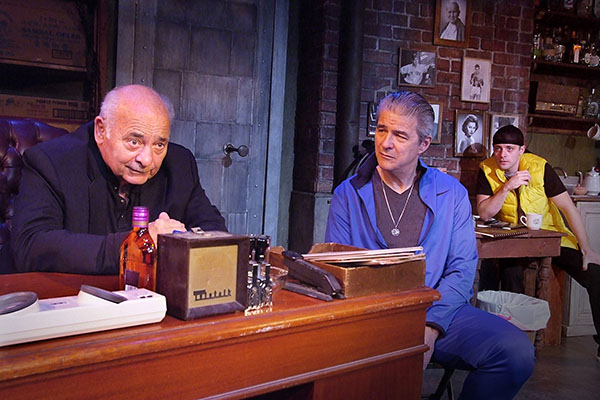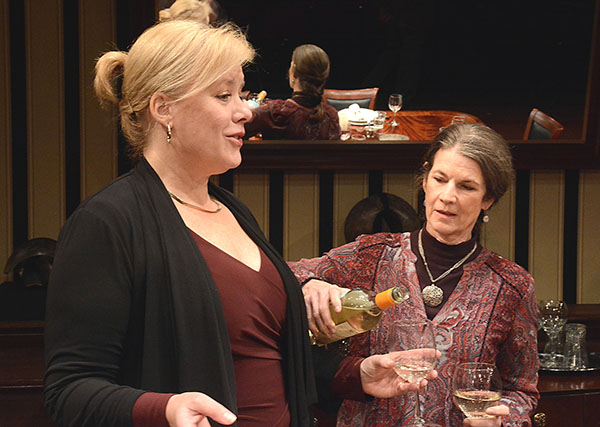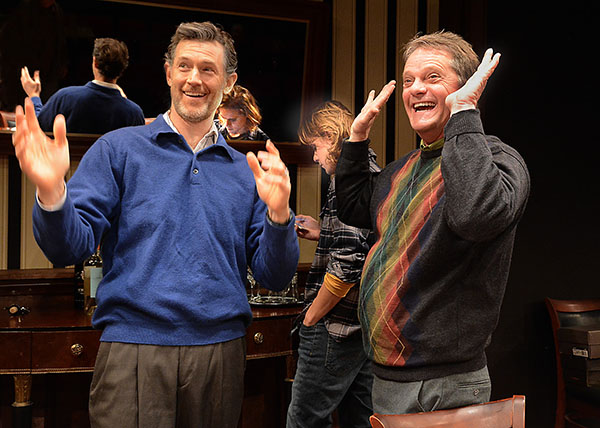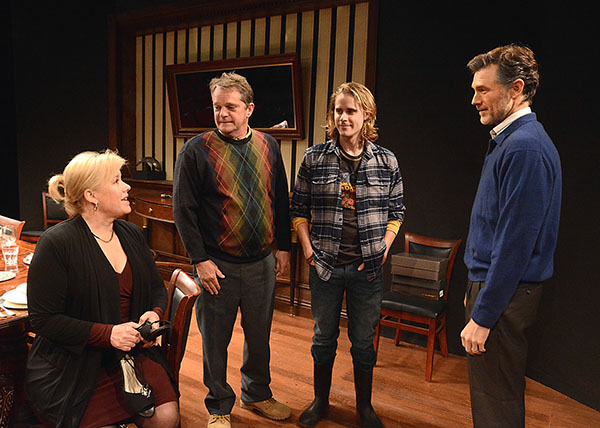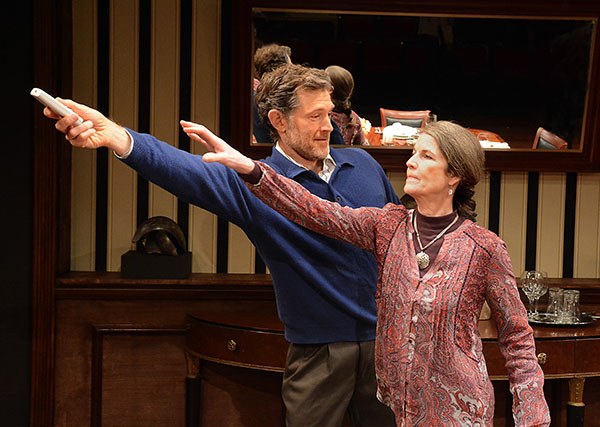 "Late Company" Michael, a Canadian politician, and his wife Debora, prepare for their slightly tardy dinner guests Bill and Tamara, and their son Curtis. As the play unfolds, it develops that it's one year since the suicide of Joel, the gay son of Michael and Debora. Curtis, it turns out, was part of a group that bullied Joel. This dinner, it's hoped, will be an occasion to achieve closure. The wounds are still raw for Debora in particular. What emerges instead rounds of finger-pointing and revelations of unknown things. Are closure and healing even possible? Written by Jordan Tannahill, and directed by Bruce Gray, it runs through February 19 at the Theatre 40, in the Reuben Cordova Theatre in Beverly Hills. For tickets call 310-364-0535 or visit www.theatre40.org.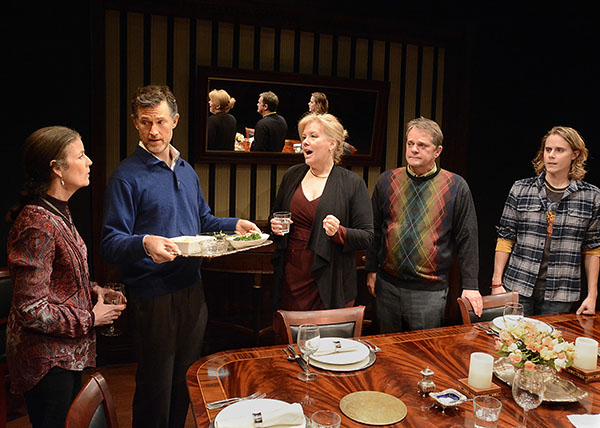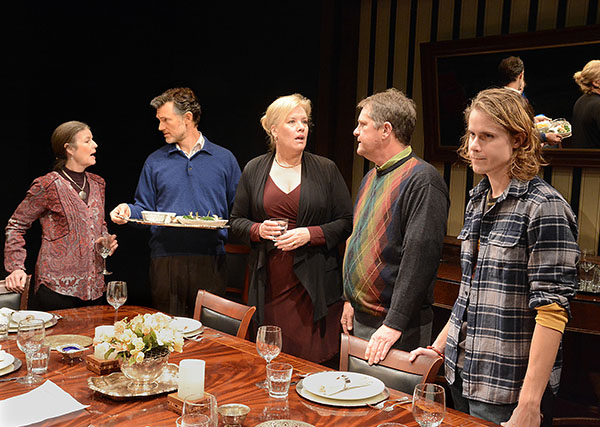 "The Lion" the Drama Desk Award-winning piece written and performed by Scheuer, has redefined the genre of musical theater. Scheuer tells, sings and plays the turbulent story of his family and his own brush with mortality, with his supporting cast of six guitars. Singer/Songwriter Scheuer is the creator and performer of the one-man show. Written by Benjamin Scheuer, and directed by Sean Daniels, it runs through February 19 at the Audrey Skirball Kenis Theater at the Geffen Playhouse in Los Angeles. For tickets call 310-208-5454 or visit www.geffenplayhouse.org.


"Moby Dick" Like Melville's book, the play sets sail with three words—"Call me Ishmael" —and then follows the bigger-than-life characters on the hunt for the elusive white whale. The stage is filled with interlocking ropes and cables, framed by arches that hint at both the curved ribs of a whale and the hold of a ship, over an ocean created from a wash of billowing blue silk. Lookingglass' Moby Dick premiered in 2015 to rave reviews. The production was developed with the acclaimed Actors Gymnasium, which infused the storytelling with riveting physical theatre and circus-like acrobatics. Written by Herman Melville, and directed by David Catlin, it runs through February 19 at the South Coast Repertory Segerstrom Stage in Costa Mesa. For tickets call 714-708-5555 or visit www.scr.org.


"Picnic" takes place on Labor Day weekend in the joint backyards of two middle-aged widows. One house belongs to Flo Owens, who lives with her two maturing daughters, Madge and Millie, and a boarder who is a spinster school teacher. The other house belongs to Helen Potts who lives with her elderly mother. Into this atmosphere comes a drifter by the name of Hal Carter whose animal vitality seriously upsets the entire group. Written by William Inge, and directed by Sherman Wayne, it runs through February 19 at the Theatre Palisades Pierson Playhouse in Pacific Palisades. For tickets call 310-454-1970 or visit www.theatrepalisades.org.


"Shades of Disclosure" Widower, Best Friend, Outsider, Confidant. Everyone has history. Do we disclose it? Do we learn from it? QueerWise illuminates an emotionally charged landscape from the perspective of HIV/AIDS survivors. The AIDS epidemic continues to resonate, posing a host of social justice issues that we all must face: Homophobia, Racism, Immigration Rights, Healthcare, and the Rights of Transpersons. Written by QueerWise, and directed by Michael Kearns, it runs through March 11 at the Skylight Theatre in Los Angeles. For tickets call 213-761-7061 or visit www.skylighttix.com.


"Bakersfield Mist" A lively comedy, inspired by true events. Maude Gutman, an unemployed, chain-smoking ex-bartender living in a rundown California trailer park, believes the painting she bought in a thrift store for $3 is really an undiscovered masterpiece worth millions. When stuffy New York art expert Lionel Percy arrives to evaluate the work, a fiery battle erupts over class, truth, value, and the meaning of art. Written and directed by Stephen Sachs, it runs through February 26 at the Fountain Theatre in Los Angeles. For tickets call 323-663-1525 or visit www.fountaintheatre.com.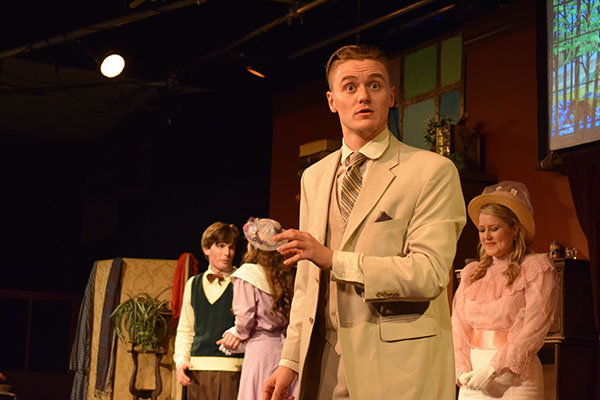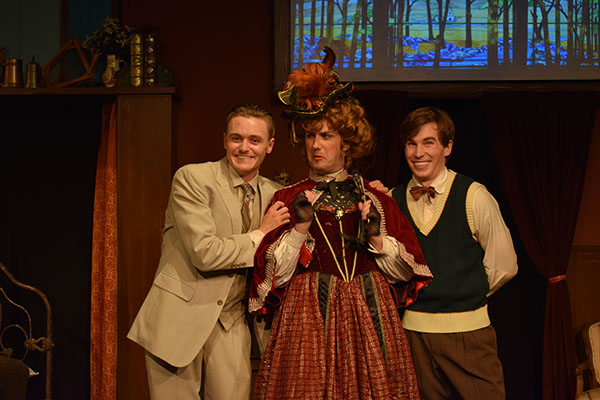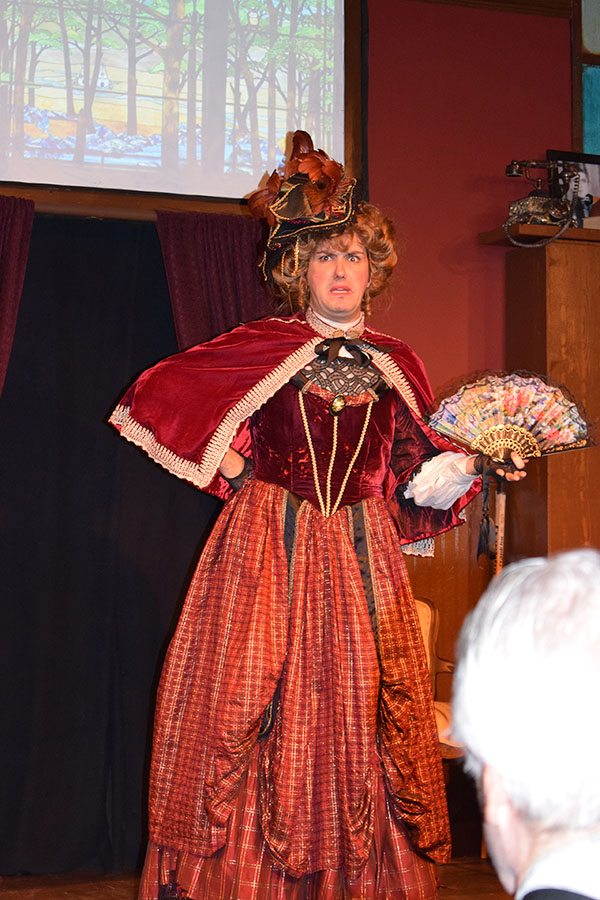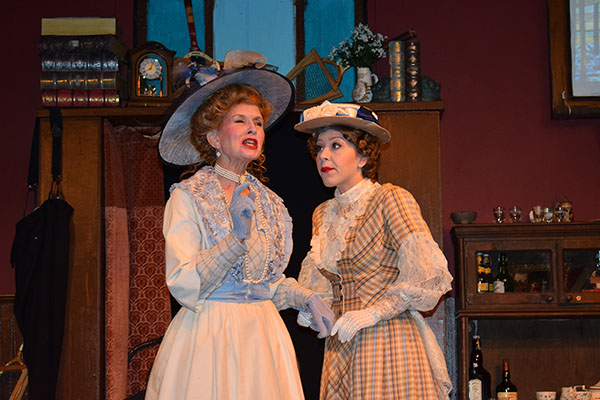 "I'm Just Wild About Harry" An exciting musical romp based on Charley's Aunt, featuring nostalgic favorites such as "Daisy Bell (A Bicycle Built for Two)," "Aba Daba Honeymoon," "You Made Me Love You," and, of course, the title tune, "I'm Just Wild About Harry." In turn-of-the-century Milwaukee, Jack and Harry need a chaperone so they can entertain their sweethearts. Enter their friend Benjamin to impersonate Harry's Aunt, a rich widow from Brazil. Hilarity ensues when Harry's Aunt actually arrives on the scene, and this musical farce of mistaken identity climaxes in a delightfully happy conclusion. Written by Brandon Thomas, adapted by Gary Lamb and William A. Reilly, and directed by William A. Reilly, it runs through February 26 at the Crown City Theatre in North Hollywood. For tickets call 818-605-5685 or visit www.crowncitytheatre.com.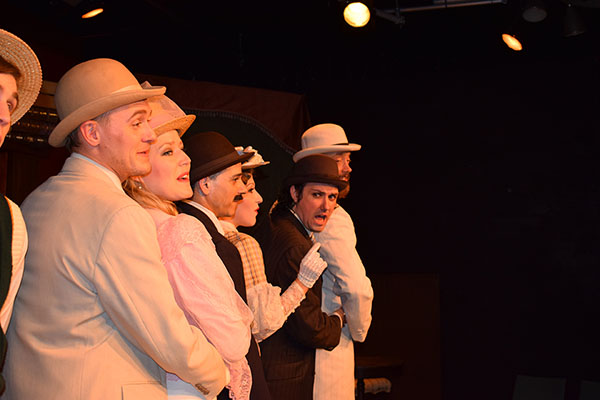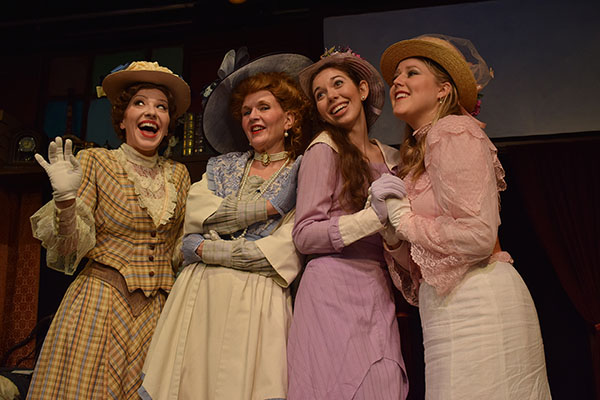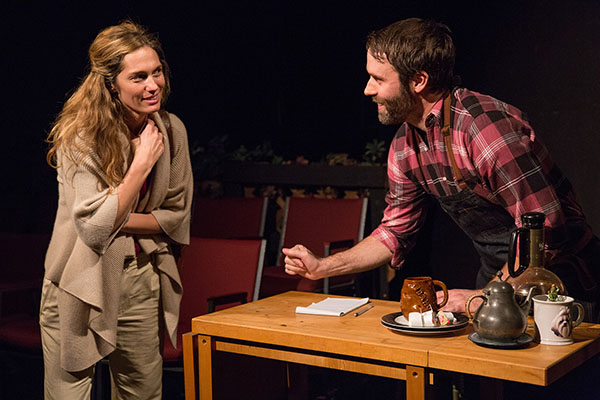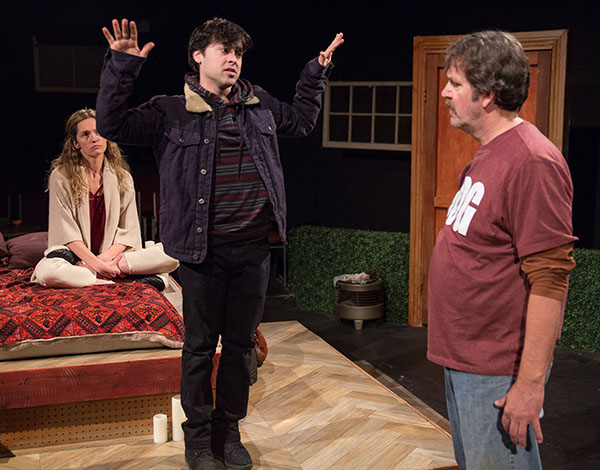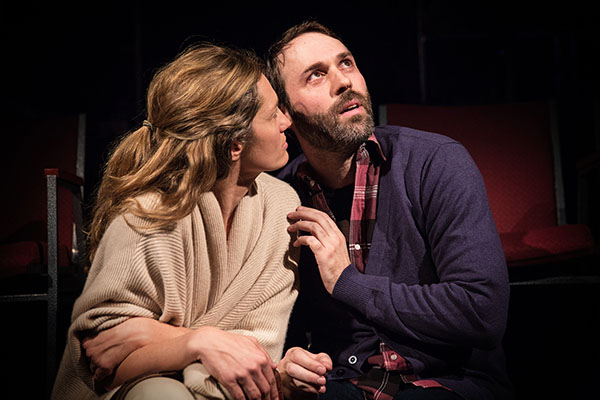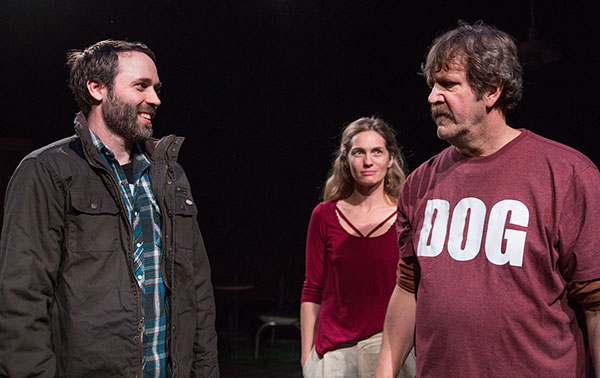 "The Found Dog Ribbon Dance" Professional cuddler Norma's quest to return a lost dog to its rightful owner leads her to encounter a slew of oddballs and maybe even discover a second chance at love. A bittersweet romantic comedy about loneliness, oxytocin, and the healing power of Whitney Houston. Written by Dominic Finocchiaro, and directed by Alana Dietze, it runs through March 12 at the Echo Theater Company @ Atwater Village Theatre in Atwater Village. For tickets call 310-307-3753 or visit www.EchoTheaterCompany.com.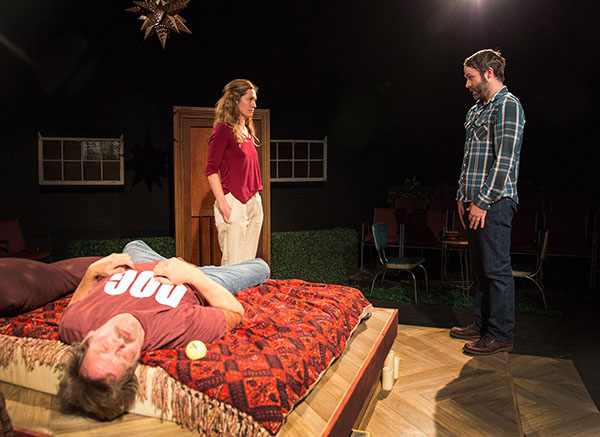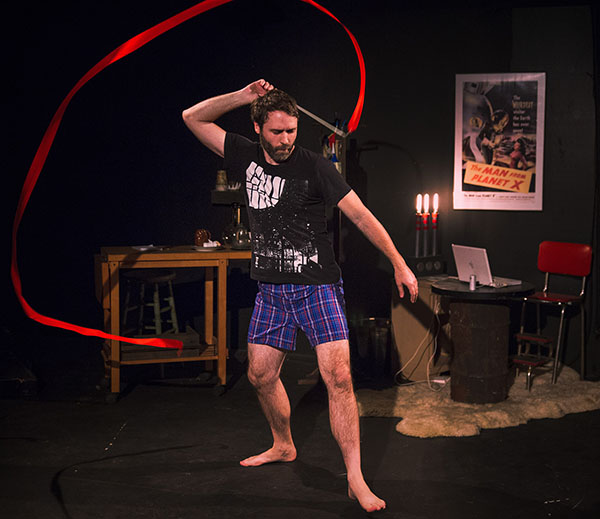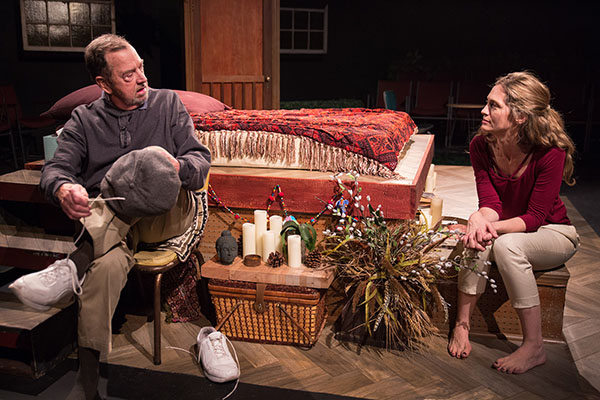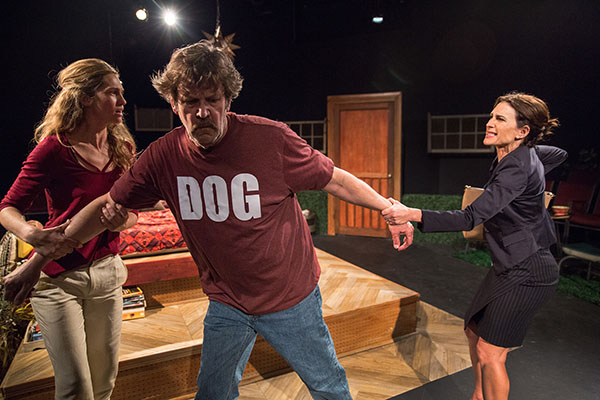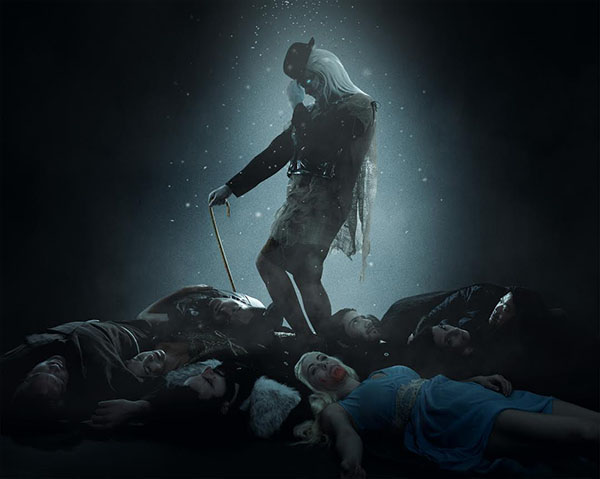 "Thrones! The Musical Parody" As Leslie, Jen, Ross, Brad, Tom and Nicole gather for the season finale of "Game of Thrones," they soon find out the ultimate travesty: that Leslie does not watch the show. Over the course of 90 minutes, the group bands together to act out all six seasons (read: spoilers) for Brad, including dashing men battling White Walkers, ravishing women riding fire-breathing dragons, the infamous Walk of Shame, and so much more! Written by Chris Grace, Zach Reino, Al Samuels, Nick Semar and Dan Wessels, and directed by John Flynn, it runs through March 26 at the Hudson Mainstage Theatre in Hollywood. For tickets call 323-960-5770 or visit www.plays411.com/thrones.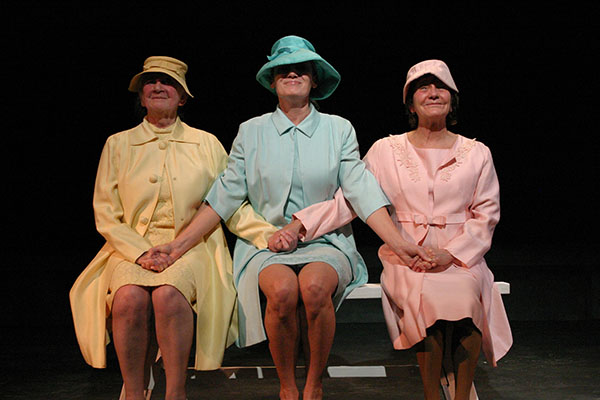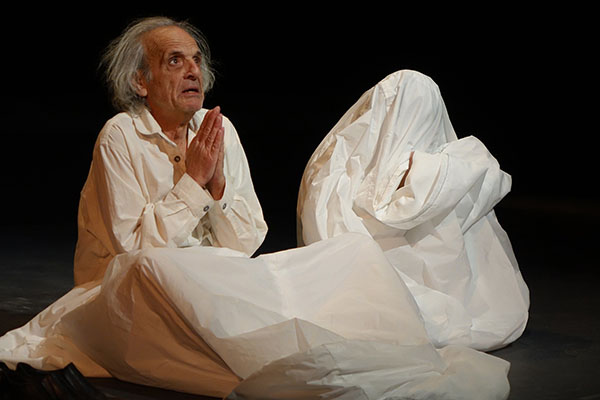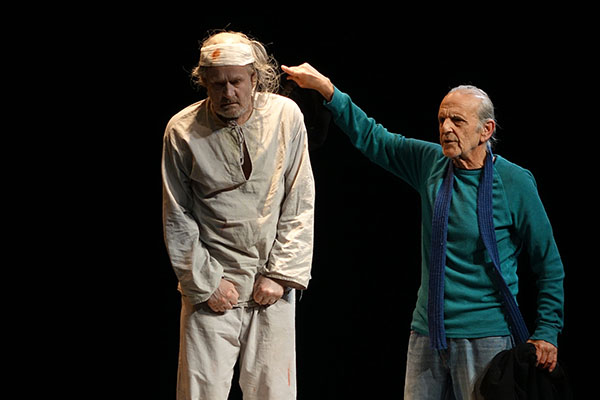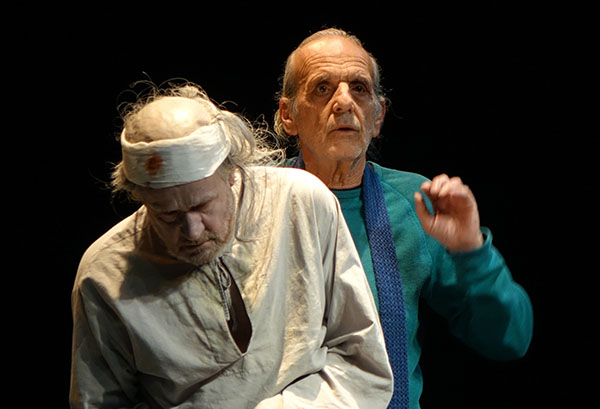 "Beckett5" a quintet of darkly humorous, seldom-seen short plays:


'Krapp's Last Tape' Elderly and ailing, Krapp sits at his desk and prepares to listen to audiotape diaries he made thirty years earlier. Beckett's theatrical poem, one of his most personal works, is infused with his history, emotion and an abiding sense of irony as he captures the weight of regret for missed opportunity and lost love.


'Come and Go' is described as a "dramaticule" on its title page and contains only 121 words.


'Footfalls' features the character of May, wrapped in tatters and pacing back and forth "like a metronome" on a strip of bare landing outside her dying mother's room.


'Act Without Words II' is a short mime play. A and B, asleep in their sleeping bags, are goaded into their respective lives by an unseen force. Although they never meet, they carry each other through life.


'Catastrophe' a director and his assistant prepare an aged man for a public spectacle for a political purpose. One of Beckett's only politically-themed works, and perhaps his most optimistic, it was written in 1982 and dedicated to then-imprisoned Czech reformer and playwright, Václav Havel.

Written by Samuel Beckett, it runs through March 5 at the Odyssey Theatre in West Los Angeles. For tickets call 310-477-2055 or visit www.OdysseyTheatre.com.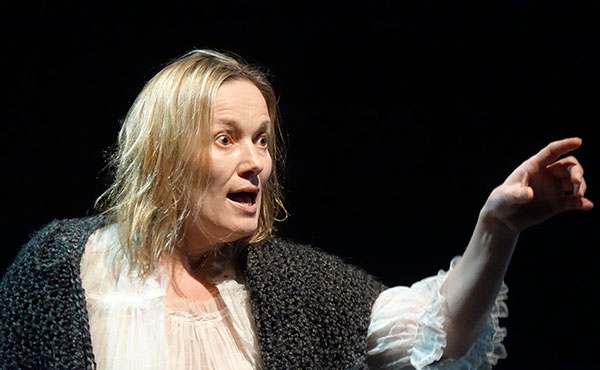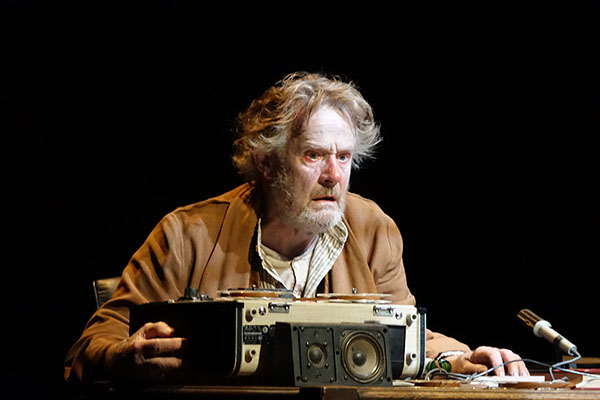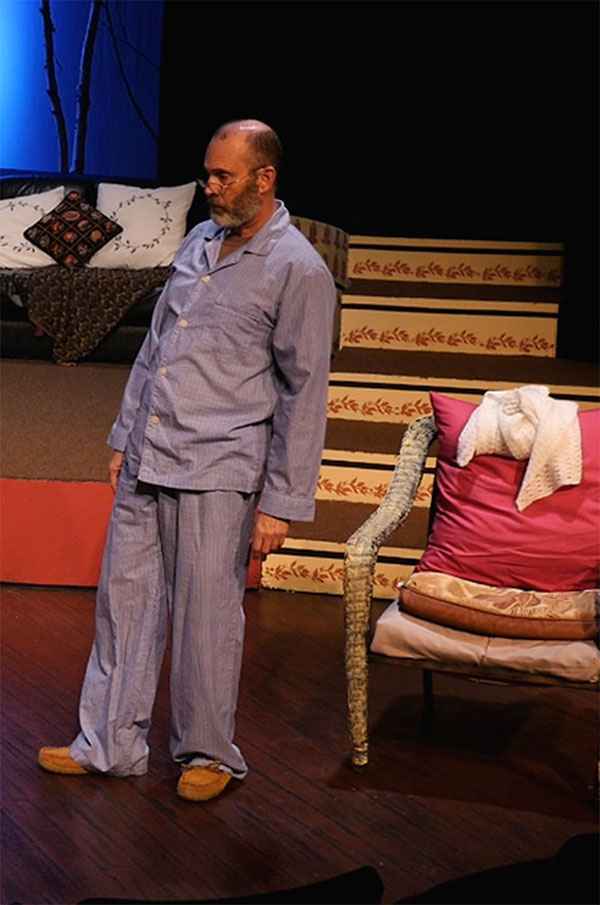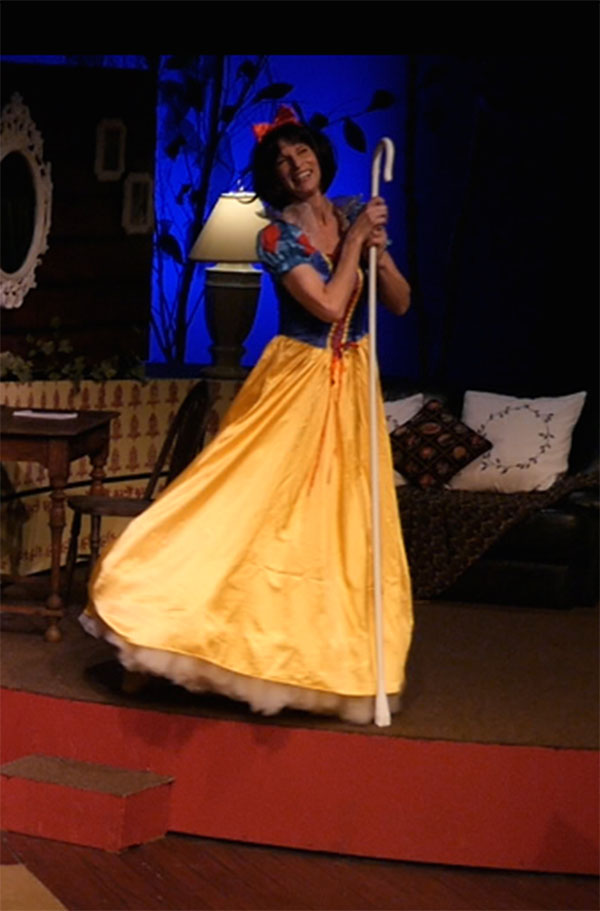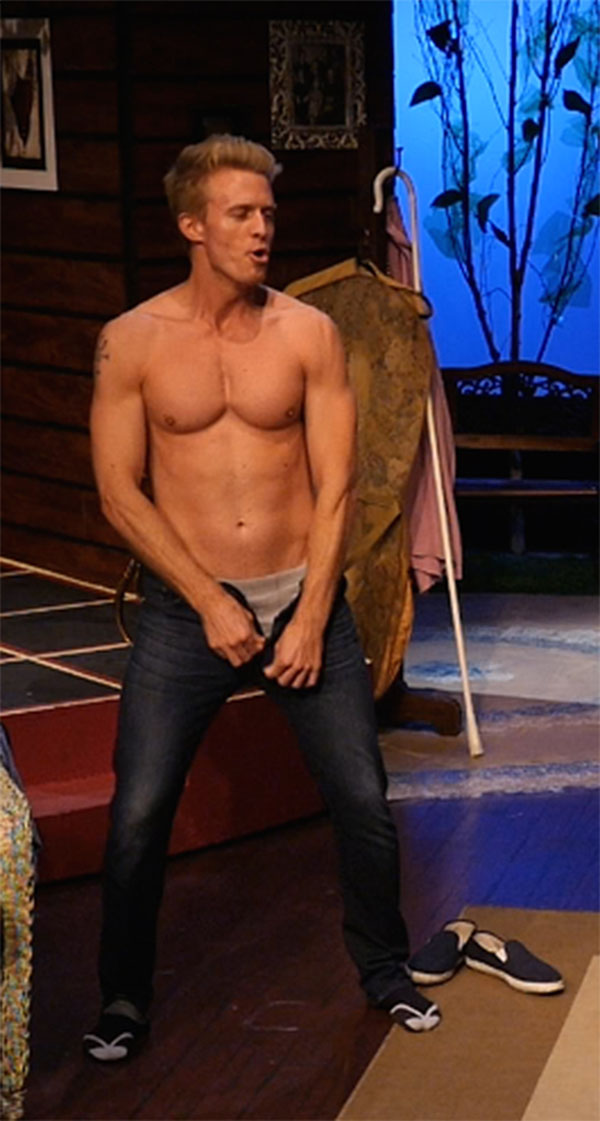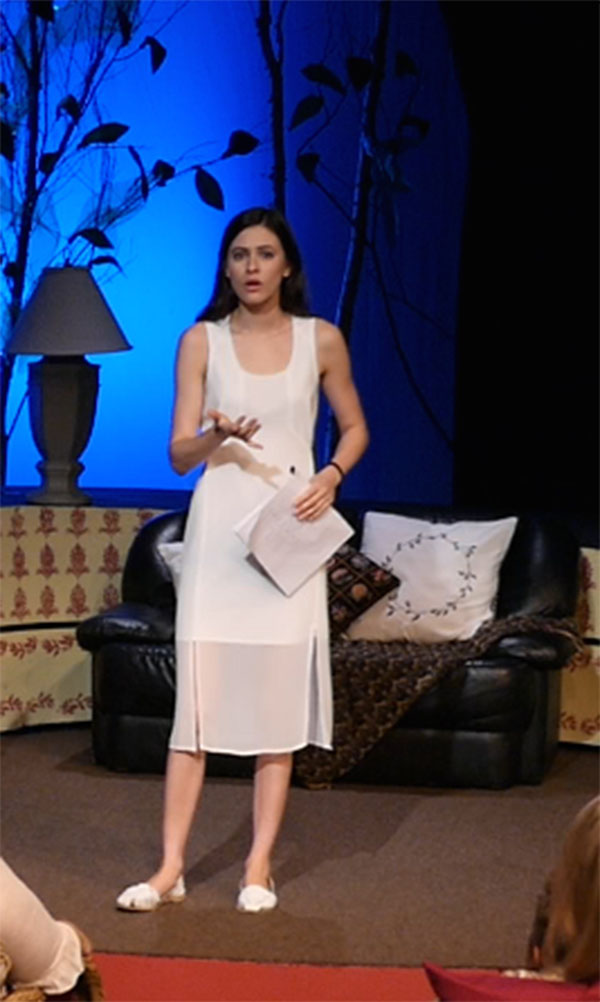 "Vanya and Sonia and Masha and Spike" In this hilarious comedy, Vanya and his adopted sister, Sonia, live a quiet life in the Pennsylvania farmhouse where they grew up, while their sister Masha travels the world as a movie star. Just as their cleaning woman issues a warning about terrible events in their future, Masha returns for an unannounced visit with her 20-something boy toy Spike in tow. And so begins this unforgettable family reunion filled with rivalry, regret, and racket. All allusions to Chekhov are purely intentional. Written by Christopher Durang, and directed by Barbara Tarbuck, it runs through March 11 at the Edgemar Center for the Arts in Santa Monica. For tickets call 310-392-7327 or visit www.edgemar.org.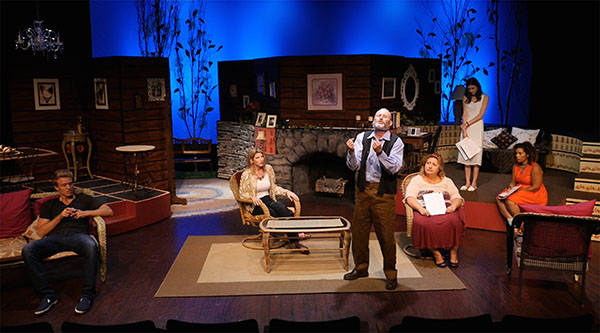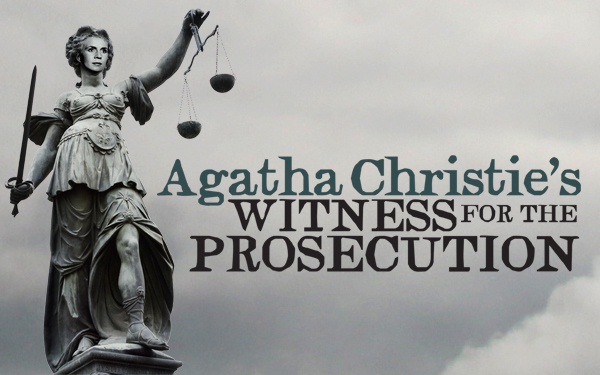 "Witness for the Prosecution" featuring Guest Artist Salome Jens, a mystery about a man on trial for murder whose enigmatic wife is called as a "witness for the prosecution" whereupon a series of plot twists, deceptions and lies are dramatically uncovered. Written by Agatha Christie, and directed by Jules Aaron, it runs through March 12 at the Lonny Chapman Theatre in North Hollywood. For tickets call 818-763-5990 or visit www.thegrouprep.com.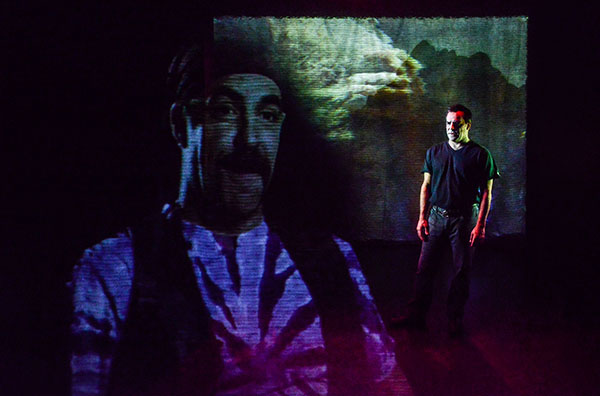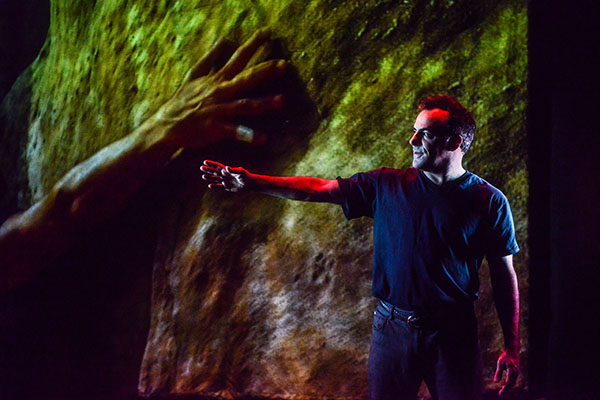 "Plasticity" Blending cutting-edge science with masterful storytelling, Plasticity takes the audience deep inside the mind of David Rosely, even as he lies in a coma. A hovering circle of doctors and loved ones, including David's twin brother Grant, are all played by Lyras in an unusual solo performance: the actor not only creates multiple characters, but interacts with them on stage through the use of integrated projections. Written by Alex Lyras and Robert McCaskill, with music by Ken Rich, and directed by Robert McCaskill, it runs through March 13 at the Hudson Guild Theatre in Los Angeles. For tickets call 323-960-7787 or visit www.plasticitytheplay.com.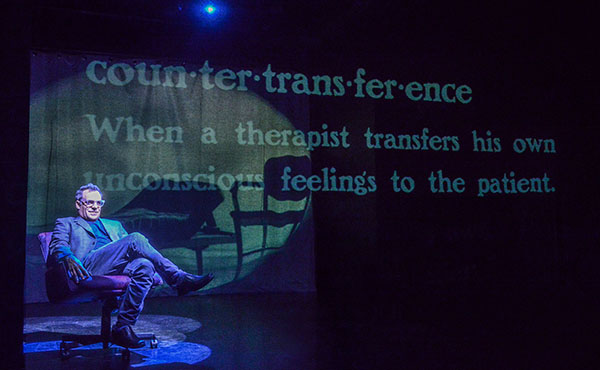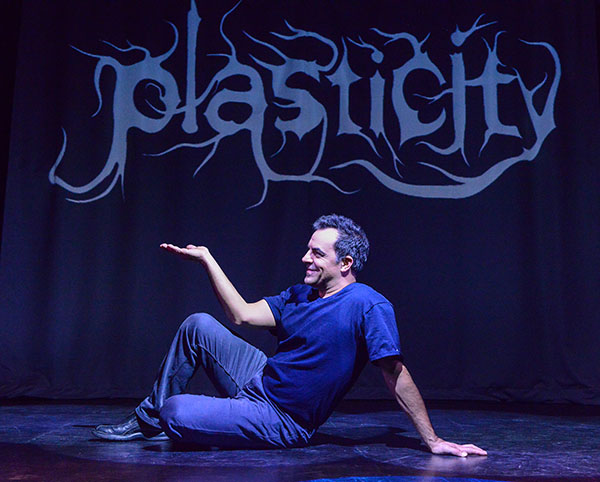 "White Guy on the Bus" Ray, a white financial manager from an affluent neighborhood, has a loving wife and liberal family. Shatique is a black nursing student and single mom from the rough side of town. As they ride the same bus to the same gritty prison every week, they seem to be getting to know each other – until Ray reveals his shocking true purpose for taking these weekly rides. As the ties between Ray and Shatique spin into a complex web of moral ambiguity, revenge and racial biases, they reach a stunning conclusion in this play the New York Times calls "a frank stare-down at racial perceptions today…an unsettling study in cultural disaffection that is likely to spark discussions afterward". Written by Bruce Graham, and directed by Stewart J. Zully, it runs through March 18 at the Road on Magnolia in North Hollywood. For tickets call 818-761-8838 or visit www.roadtheatre.org.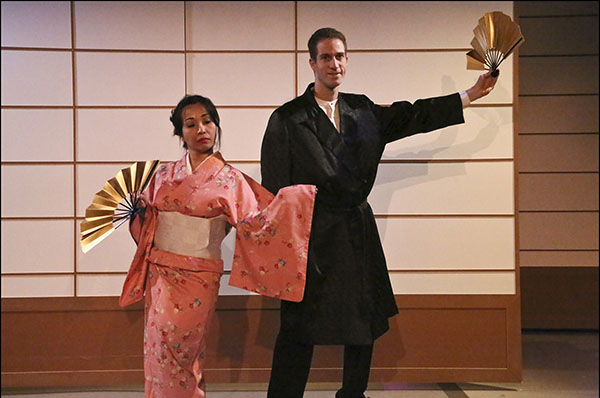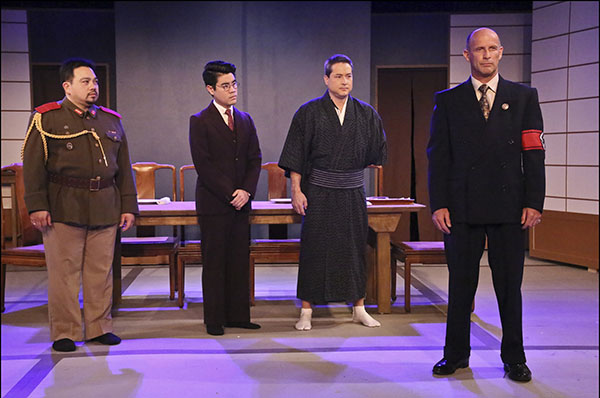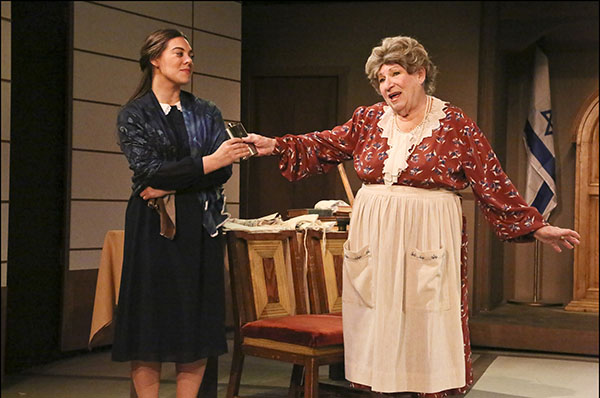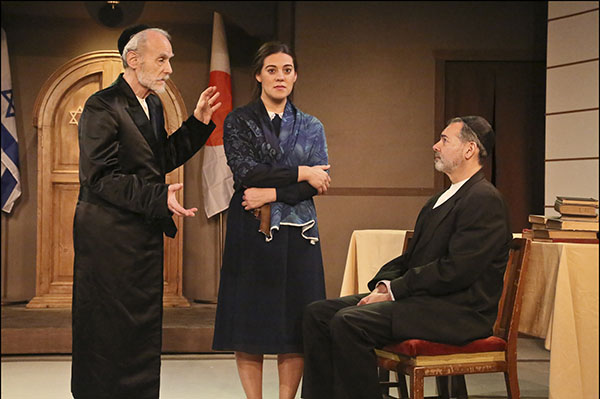 "Fugu" is suggested by true events. The narrative is set at a time prior to the United States' entry into World War II. Thanks to the efforts of Japanese diplomat Chiune Sugihara, 6000 Lithuanian Jews were rescued from the clutches of the Nazis and relocated to Kobe, Japan. Colonel Nohiro Yasue, Japan's Minister of Foreign Affairs, is stationed in Kobe. The newly settled Jews have established a community there. But their safety may be short-lived. The Gestapo's Colonel Josef Meisinger, a.k.a. The Butcher of Warsaw, is a Nazi liaison at the German Embassy, intent on seeing that no Jews escape alive. Meanwhile, Col. Yasue has devised a scheme with the objective of seeing to it that Japan and America do not come to blows. The plan is called "Fugu." (You'll have to see the play to get the full significance of the term.) Yasue, mistakenly believing that President Roosevelt is Jewish, selects the leader of the Jewish community, Dr. Avram Kaufman, to be his emissary to contact Washington, Wall Street and Hollywood to convince the U.S.A of Japan's good intentions toward the Jews, serving to avoid Japan's entry into a bloody international war. Meisinger, intent on eliminating the Jews of Kobe, reminds Yasue of Japan's treaty with Germany and Italy, and demands his cooperation. But Yasue is above all a man of honor, and the Jews are under his sworn protection. Complicating matters for Yasue and Kaufman is the fact that Kaufman's beautiful daughter Sarah and Yasue's top aide Setsuzo Kotsuji have fallen in love and have embarked on a forbidden romance. Can a Jewish woman and a Japanese man find love amidst the shadows of war? Can their love possibly survive? Can the brave and honorable Yasue, Kotsuji and Kaufman thwart the machinations of the murderous Nazis? Written by Steven G. Simon and Howard Teichman, and directed by Howard Teichman, it runs through March 19 at the Pico Playhouse in Los Angeles. For tickets call 323-821-2449 or visit www.wcjt.org.



"Hansel & Gretel Bluegrass" A new version of the classic story set in depression-era Kentucky narrated by Bradley Whitford (in a special video performance) and featuring the rollicking bluegrass sounds of The Get Down Boys. Multiple award-winning 24th Street Theatre (Walking the Tightrope, Man Covets Bird) specializes in sophisticated theater with emotional depth that appeals to kids as well as adults — appropriate for ages 8+. Written by Bryan Davidson, and directed by Debbie Devine, it runs through March 26 at the 24th Street Theatre in Los Angeles. For tickets call 213-745-6516 or visit www.24thstreet.org.

So take your sweetheart out to see a show tonight!